Truck Accident Lawsuits - Who is to Blame?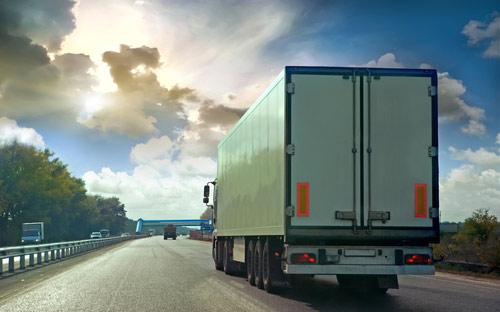 The central question that must be correctly answered following a trucking accident is: who is to blame. Often, the answer is fairly straight-forward. If the truck driver crossed the center-line, then it is obviously his negligence that caused the accident. But even in cases like this, the answer may not be quite so obvious or there may be more than one person at fault. In those situations, the trucking company may try and blame another person or company making the case more complex. For instance, in some truck accident cases, a maintenance company may be responsible for failing to properly maintain the brakes or some other piece of equipment for the truck involved in the crash. Some trucking accidents are caused by defective equipment and a product liability claim against the manufacturer is necessary.

Of course, after you prove who is at fault for the accident, then you must prove damages. Damages are how much compensation you are entitled to as a result of the accident. At the Law Offices of John Day, we have a full-time nurse on staff who assists with medical issues and we know the top medical experts who can testify about your injuries, how they have affected you and the cost of your medical care, both past and present, if appropriate.

In short, at the Law Offices of John Day, our award-winning and experienced injury attorneys know how to properly investigate your truck accident case to make sure all at-fault parties are held responsible for the crash. Truck accidents can cause devastating injuries ranging from broken bones, brain injuries, burns, spinal cord injuries and even death. Our team of award-winning truck accident attorneys will make sure you and your family get the compensatory damages and, if appropriate, punitive damages you deserve for your injuries.
Choosing the right lawyer after a serious truck accident is critical. We encourage anyone searching for a lawyer to do their homework before hiring any lawyer, including us. To help, we have FAQ pages on How to Select an Injury Lawyer, How to Prepare for a Meeting With an Injury Lawyer, How Much Do You Charge? and Can I Handle My Injury Case on My Own?, What Is My Case Worth?, How Are Settlements Calculated?

We handle truck accident cases anywhere in the State of Tennessee. If you would like to have a detailed discussion of your truck accident case in a free, no-obligation consultation, contact us online or call us anytime at one of our three office locations:

Nashville: 615-669-3993
Murfreesboro: 615-867-9900

Brentwood: 615-742-4880

Toll-Free: 866-812-8787

We only get paid if we win and we advance all case expenses so you are never out of pocket any money to pursue your truck accident case. Do not delay. The law only allows you a limited time to pursue your truck accident case. If for any reason you cannot come to our office, we are always happy to come to you. Simply give us a call to get started. We are here to help.

Other Truck Accident Information: