Spoliation of Evidence in Truck Cases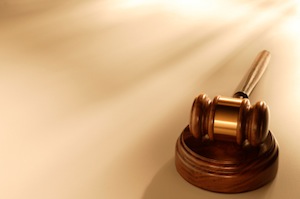 After a trucking accident, it is crucial for you to have someone working for you and preserving important evidence. Our award-winning trucking attorneys are experienced in making sure the critical evidence is subpoenaed and/or maintained. Below are just a few examples of information that can be lost if you do not act quickly to protect your rights:
The vehicles involved in the accident -- Accident reconstruction experts can measure the crush to the vehicles and determine the speeds at the time of the accident. We can ensure the trucking company does not repair the truck. Likewise, before you allow your vehicle to be repaired or salvaged following an accident, always consult with us. In addition to the truck, we will make sure all maintenance and service records are preserved as well as any information related to driver-facing or outward-facing cameras and AI data.

Log books -- Truck drivers must maintain log books which document the number of hours they have spent resting and driving. These can be crucial to proving a legal violation.
Bills of lading, trip tickets, gas receipts, etc. -- All too often, drivers falsify or alter their log books because they were violating the law by driving more than the permitted number of hours. Bills of lading, trip tickets, gas receipts and other documents can help establish not only that the driver was in violation of his hours of service but also that he falsified documents.
Black box data -- This is an on-board recorder which captures the truck's operational data. The data is extremely valuable as it shows speed, hard breaks, throttle position, etc. This information is recorded on a loop and can be lost when new information is recorded. Our truck accident team will hire qualified experts who can download this information before it is lost.
Cell phone data -- If the trucker was texting or talking on the phone at the time of the accident, we can prove it by subpoenaing the driver's cell phone records. But, cell phone companies only maintain this information for a limited time.
Witnesses -- The police report usually lists any witnesses to the accident. But after a period of time, these witnesses can be hard to find because they move, get married and change names, etc. And, even if you find them, the passage of time can cause memories to be fuzzy. Once you hire our team of truck accident attorneys, we will interview all relevant witnesses and obtain sworn affidavits, if necessary, to preserve the witness' testimony until a deposition or trial.
If you would like to speak with us about your trucking accident anywhere in the State of Tennessee, contact us anytime of day at one of our office locations:

Nashville: 615-669-3993
Murfreesboro: 615-867-9900
Brentwood: 615-742-4880
Toll-Free: 866-812-8787
So that you can better understand your legal rights and options, we offer a free, no-obligation consultation. If we think we can help and you decide to hire us, we handle all truck accident cases on a contingency basis so we only get paid if we recover money for you.

Other Truck Accident Information: