Trucking Accidents
The Truck Accident Attorneys at The Law Offices of John Day, P.C. Protect Injury Victims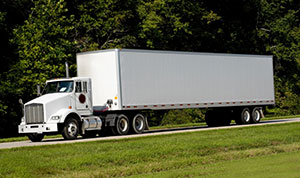 Without a doubt, trucks are vitally important to the U.S. economy. The industry adage is: "if you bought it, a truck brought it." But all too often, these big trucks cause serious wrecks as they criss-cross the multiple interstates of Tennessee. The average passenger car weighs roughly 5,000 lbs. and a tractor-trailer weighs up to 80,000 lbs, so it easy to see which vehicle is going to bear the brunt of the impact. Serious injuries and death can easily result from trucking accidents. In fact, there are roughly 4,000 fatal truck accidents every year. Tragically, the number of fatal accidents in Tennessee has been on the rise. Fatal truck accidents in Tennessee have increased every year since 2009.

Top Ten Reasons for Tennessee Truck Accidents

These are the most common truck driver actions that cause a Tennessee truck accidents:

(1) Lane departure - drifting out of the proper lane (2) Following too closely (3) Improper lane change (4) Failure to yield (5) Inattentiveness (6) Improper turn (7) Swerving (8) Improper backing (9) Careless erratic (10) Speeding.

The top three driver conditions leading to a Tennessee truck accident are drinking, fatigue and actually falling asleep while driving.

We Are Your Ally When You've Been in a Tennessee Truck Accident
If you or someone you love has been injured in a truck accident, you need a trusted ally to immediately:
Investigate the accident on your behalf which may include hiring accident reconstruction experts, taking scene photos, interviewing witnesses, etc.;
Gather all of the relevant evidence from the trucking company including driver's logs, black box data, driver files, etc.;
Collect your medical records and, if necessary, hire medical and damages experts;
Handle all of the necessary paperwork with the trucking company's insurance.
Protect your rights in court
Work to ensure you get the maximum compensation possible for you pain and suffering, medical bills, lost wages, etc.
Contact Us Today and Speak With One of Our Tennessee Truck Accident Attorneys for Free.
We have over 100 years of combined experience in handling truck accidents, and we are here to help you. Our award-winning lawyers will discuss your truck accident case with you in a free, no-obligation consultation. We will advise you on your legal rights and options. If we think we can help and you decide to hire us, we handle all accident cases on a contingency basis so we only get paid if we recover money for you and your family. And, unlike some injury lawyers, we advance all case expenses interest-free so you do not have to incur a costly litigation loan or pay anything out-of-pocket.

If your injuries prevent you from coming to our office, we will gladly come to your home or the hospital. But, please don't wait. From the moment of the accident, the trucking company, the insurance company and their teams of lawyers have been busy trying to find a way to keep from paying you a cent. The sooner you call us, the sooner you will have an experienced team of truck accident attorneys working to get you the compensation you deserve.
Nashville: 615-669-3993
Murfreesboro: 615-867-9900
Brentwood: 615-742-4880
Toll-Free: 866-812-8787