Defective Products (or "Product Liability")
What Is A Product Liability Case?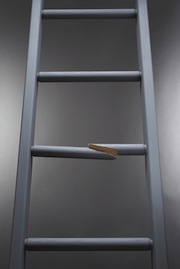 A product liability case arises when someone is injured or killed by a defective or unreasonably dangerous product. Importantly, the person harmed does not have to be the owner or purchaser of the product. Anyone who was hurt by the defective product potentially has a product liability claim.
Product liability claims fall into three categories:
Design Defect Claims – In a design defect claim, the problem with the product is present in the entire model line. The problem is with the concept or blueprint of the product rather than the manufacture of it. Examples of design defect claims are:

A vehicle with an unreasonable propensity to rollover
A medical implant with a premature failure rate
A car seat that unlatches during expected accident forces
A power tool that is not equipped with an appropriate safety guard



Manufacturing Defect Claims – In a manufacturing defect claim, the defect is only present in a limited number of the product. Essentially, this is a problem that happens on the production line or is caused by a bad batch of components. Examples of a manufacturing defect are:

A ladder rung that breaks because it was improperly attached
A heating pad that causes burns because of defective wiring
A batch of baby formula that is tainted with mislabeled or bad ingredients
A hot water heater that scalds because of a defective thermostat



Failure to Warn Claims – In a failure to warn claim, the defect relates to the instructions or marketing materials that come with the product. Examples of failure to warn claims are:

Failure to warn about combustible fumes
Failure to warn about known drug interactions
Failure to warn about a risk specific to children.

For every year from 2007 to 2014, Best Lawyers has named John Day as one of the best lawyers in the field of Products Liability Litigation. If you or a loved one has been injured by a defective product, John or one of our other award-winning attorneys would be happy to answer your questions and advise you of your rights in a free, no-obligation consultation. Simply contact us online or call us at 615-742-4880 or toll-free at 866.812.8787. We handle all defective product liability claims on a contingency basis which means we only get paid if we recover money for you.
More Product Liability Information