How Much Will It Cost Me to Pursue My Defective Products Liability Case?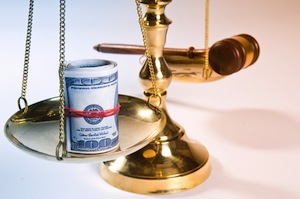 After a serious accident, money can quickly become an issue. First, there are the medical bills, co-pays, prescriptions, etc. To make matters worse, for a lot of our clients, their injuries prevent them from returning to work. Now, in addition to physical injuries, many folks have an enormous amount of financial stress. Given these circumstances, the last thing they want to do is pay for a lawyer. We understand, which is why we handle all faulty product cases on a contingency basis. Simply put, that means you do not pay us a nickel unless we recover money for you.
As for expenses, defective product liability actions are expensive to prosecute. One reason for this is because experts are almost always required to testify about the engineering issues in the case. In some cases, the expenses associated with the investigation, depositions, experts, documents, etc. can run into the hundreds of thousands. Some lawyers require their clients to incur costly litigation loans to fund their case, but at The Law Offices of John Day, P.C. our award-winning team has the financial wherewithal to advance all of these expenses for you and we only recoup them if we win. And unlike some lawyers, we never charge interest on these expense advances.
To be sure, there are other injury lawyers who will represent you on a contingency basis and who will advance case expenses for you. So, then how do you decide which lawyer to choose? We have a Legal Guide that answers that question. Our How to Select an Injury Attorney provides you with the questions you should be asking and what you should be looking for in an injury lawyer. We encourage you to do a little homework before contacting any lawyer because we want you to find an excellent lawyer even if it is not us.

Your choice of lawyer is always important but it is especially so in product liability cases as some lawyers do not handle these types of cases often enough to be considered experienced in that area. John Day has been recognized in the field of Product Liability Litigation by Best Lawyers every single year since 2007. He has testified for the Tennessee General Assembly on our State's law and proposed changes to them, and he has written several books that cover product liability law. At the Law Offices of John Day, we know Tennessee product liability law and we know how to get results for our clients.

If you think you may have a faulty product case, we invite you to read our Client Testimonials, check out our reviews on Google and Facebook and ask any lawyers you know about our reputation. And then give us a call for a free, no-obligation consultation. We will review your case with you, answer your questions and explain your legal options in clear terms. To schedule an appointment at the location of your choice, please contact us online or call us at:

Nashville: 615-669-3993
Murfreesboro: 615-867-9900

Brentwood: 615-742-4880

Toll-Free: 866-812-8787
More Product Liability Information