What Compensation am I Entitled to in My Defective Product Liability Action Case?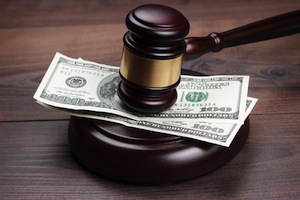 Generally, there are two types of compensation available in personal injury and wrongful death actions: compensatory damages and punitive damages. Compensatory damages are damages that are designed to compensate you for your actual losses and address such things as medical bills, lost wages, pain and suffering, etc. Punitive damages are, as the name implies, designed to punish the at-fault party for actions or inaction that are beyond simple negligence. Stated differently, the victim's losses are the focus of compensatory damages and the conduct of the at-fault party is the focus of punitive damages. A higher burden of proof is necessary to award punitive damages and, although they are awarded, they are not particularly common in injury cases in Tennessee.

In addition, a number of special rules apply to punitive damages in product liability cases. For instance, a manufacturer or a seller of a faulty product is not liable for punitive damages if "(1) the product was designed, manufactured, packaged, labeled, sold or represented in relevant and material respects in accordance with the terms of approval, license or similar determination of a government agency; (2) the product was in compliance with a statute of the state or the United States or a standard rule, regulation, order, or other action of a government agency pursuant to statutory authority . . . " And even more special rules apply in the context of product liability actions involving manufacturers of drugs and medical devices.
In addition, tort reform has affected the amount of compensatory and punitive damages that may be awarded by either a judge or jury. If the injury or death occurred after October 1, 2011, punitive damages are generally capped at $500,000 or two times the amount of the compensatory award, whichever is more. The rules concerning compensatory damages are a little bit more complex and are explained here and here.

One of the most important things you can do to ensure you receive the compensation to which you are entitled is to hire an experienced product liability attorney. Since 2007, Best Lawyers has recognized John Day in the field of product liability litigation. In addition, John has testified numerous times before the Tennessee General Assembly about Tennessee's product liability laws in an effort to improve the law for injury victims. We invite you to review our Client Testimonials, read our reviews on Facebook and Google and talk to any lawyers you know about our reputation.

If you or a family members has been injured by a faulty product, do not delay and contact our office today. Tennessee's product liability cases are subject to two deadlines ( a statute of limitations and a statute of repose) and compliance is mandatory. Our award-winning attorneys handle all defective product cases on a contingency basis so we only get paid if we win. We offer a free, no-obligation consultation. And, as always, we will gladly come to you if you are unable to come to our office for any reason. To get started, please contact us online or call us at:
Nashville: 615-669-3993
Murfreesboro: 615-867-9900
Brentwood: 615-742-4880
Toll-Free: 866-812-8787

More Product Liability Information