I Have Been Injured by a Defective Product, What Do I Do?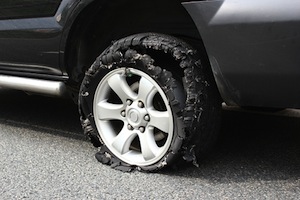 First, of course, seek appropriate medical care for your injuries. Nothing is more important than protecting your health. When you visit the doctor, be honest and specific about the accident and your injuries. Obviously, do not exaggerate your injuries but also do not minimize them. Some people do not like to be perceived as a complainer and so they downplay their injuries and medical problems. Or, it is also common for injury victims to only report the biggest problem and fail to mention other issues. For example, if your leg was broken in an accident but you also have an ACL tear, some people will only focus on the broken leg at their doctor's appointment as it is the more serious problem. So, be sure to report all injuries without exaggerating or downplaying their severity.

Next, it is critically important that you preserve the product. Do not repair it, alter it or dispose of it. If the product is a boat, car, motorcycle or other item covered by insurance, once the insurance company pays you for the loss, the insurance company will typically sale, destroy or salvage the item. If this happens, your case may be irrevocably damaged. So you need to either make arrangements for your insurance company to preserve the product or wait to settle that portion of your loss until you have hired an experienced attorney who can make the appropriate arrangements for you.
Third, you should keep any receipts, packaging, manuals, operating instructions or other items that accompanied the item when you purchased it.
Fourth, document any other evidence that you think is relevant. For example, if you think your airbags should have deployed in a car accident but they did not, you should take pictures of the scene of the accident including anything struck by your vehicle, whether it is a tree, another car, etc. If you hit your head on the steering wheel or the windshield because the airbags did not deploy and the impact left a mark, indentation, bloody spot or any other visual evidence, take photos of that and your injuries. It is better to have more documentation than not enough. On our FAQ page, What To Do Following An Accident, we have additional steps that you may need to follow.

Finally, do not wait to pursue your legal rights. The law only allows a limited time to pursue a product liability action. Generally, you have one year from the date of injury to file your claim but certain exceptions and rules can shorten or lengthen this time. For instance, product liability cases are subject to a statute of limitations and a statute of repose. Both are deadlines that if missed can result in your case being dismissed.

In all cases, your choice of lawyer is important but this is especially true in product liability cases. John Day has been named by Best Lawyers as a best lawyer in the field of Product Liability Litigation every single year since 2007. Our award-winning lawyers would be honored to help you and your family following an accident that was caused by a faulty product. We handle all defective product cases on a contingency basis so we only get paid if we win. And so you can better understand if you have a case and your legal options, we offer a free, no-obligation consultation. Getting started is simple: contact us online or call us at:

Nashville: 615-669-3993
Murfreesboro: 615-867-9900
Brentwood: 615-742-4880
Toll-Free: 866-812-8787
More Product Liability Information