I Have Been Injured by a Defective Product, What Do I Do?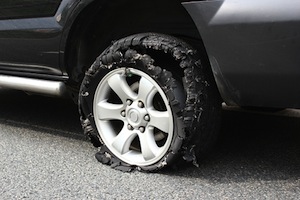 First, of course, seek appropriate medical care for your injuries. Nothing is more important than protecting your health. When you visit the doctor, be honest and specific about the accident and your injuries.
Next, preserve the product. Do not repair it or dispose of it. If the product is a boat, car, motorcycle or other item covered by insurance, once the insurance company pays you for the loss, they typically destroy or salvage the item. If this happens, your case may be irrevocably damaged. So you need to either make arrangements for your insurance company to preserve the product or wait to settle that portion of your loss until you have hired an experienced attorney who can make those arrangements for you.
Third, you should keep any packaging, manuals, operating instructions or other items that accompanied the item when you purchased it.
Additional steps to take following an accident can be found here.
Finally, do not wait to pursue your legal rights. The law only allows a limited time to pursue a product liability action. Generally, you have one year from the date of injury to file your claim but certain exceptions and rules can shorten or lengthen this time.
For the past seven years, John Day has been named by Best Lawyers as a best lawyer in the field of Product Liability Litigation, and he can help you and your family following an accident. If you would like to schedule a free, no-obligation consultation with John, please contact us online or call us at 615-742-4880 or toll-free at 866.812.8787.
More Product Liability Information