What Do I Have to Prove to Win My Defective Products Liability Case?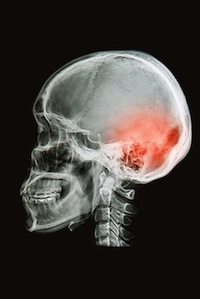 The Tennessee Product Liability Act controls defective product cases in our State. Generally, in order to win a product liability case, you must prove the product was either "defective" or "unreasonably dangerous". The statutory definitions of those terms are as follows:
"Defective" means a condition of a product that renders it unsafe for normal or anticipatable handling and consumption.
"Unreasonably dangerous" means a product is dangerous to an extent beyond that which would be contemplated by the ordinary consumer who purchases it, with the ordinary knowledge common to the community as to its characteristics, or that the product because of its dangerous condition would not be put on the market by a reasonably prudent manufacturer or seller, assuming that the manufacturer or seller knew of its dangerous condition.
Of course, you must also prove causation. In other words, you need to establish the defect in the product actually caused your injuries. For example, if you were involved in a motor vehicle accident, and you claim your vehicle was defective because the airbags failed to deploy, you must show an airbag deployment would have prevented or lessened your injuries. If your primary injuries were burns, it will be difficult to prove the airbag would have made a difference. On the other hand, if you sustained head and chest injuries, it will be easier to prove the failure of the airbags to deploy caused your injuries.
The Tennessee Product Liability Act also contains rebuttable presumptions for manufacturers who comply with federal, state or administrative regulations and other defenses which must be carefully analyzed in the context of your particular case. So it is critical, you choose a lawyer who is experienced in product liability law.
For the past seven years, Best Lawyers has recognized John Day as one of the best lawyers in the field of Product Liability Litigation, and he has written several books discussing product liability law and the changes brought about by recent tort reform legislation. If you would like to schedule a private and free consultation with John to discuss your potential product liability case, please contact us online or call us at 615-742-4880 or toll-free at 866.812.8787. We handle all defective product liability cases on a contingency basis. So, you only pay us if we recover money for you.
More Product Liability Information