What Types of Defective Product Liability Cases Do You Handle?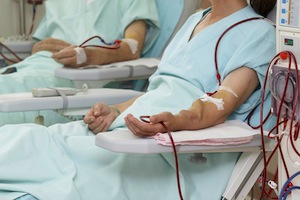 For more than 30 years, the award-winning attorneys at The Law Offices of John Day, P.C. have pursued claims, on behalf of Tennessee injury victims, against designers, manufacturers, and sellers whose products are defective or unreasonably dangerous. We handle all types of cases involving faulty products including:
Medicine and drugs

Medical devices

Automobile, motorcycles, ATVS, boats, personal watercraft
Automobile accessories (e.g., tires and child car seats)
Household products and appliances

Children's toys
And more
Because of our results, since 2007, Best Lawyers has named John Day as one of the best lawyers in the field of Product Liability Litigation. Business Tennessee has consistently named John Day as one of the best lawyers in the State of Tennessee. The Nashville Business Journal has named John Day as one of the Best of the Bar. Hiring the right lawyer for your defective product claim is critical, and we encourage you to read about how you should go about selecting the right attorney. We suggest you read our How to Select an Injury Attorney page as well as our How to Prepare for a Meeting with an Injury Attorney so you can feel more comfortable about moving forward with this process. In fact, we have all sorts of information on our Legal Guides and FAQ page so that you can better understand how the litigation process works.

If you or a loved one has been injured by a faulty product,we urge you to follow these steps and then immediately contact one of our experienced product liability attorneys. At no charge, we will talk to you about your case and let you know if it is the type of case we can help with and we will answer your questions and explain your legal options. If you decide to hire us, we will help you and your family get the compensation you deserve. Our award-winning lawyers handle all defective product liability cases on a contingency basis which means we only get paid if we recover money for you. And, we advance all case expenses so you are never out of pocket to pursue your defective product liability claim. This is especially important in product liability cases because engineering and other experts are often needed to prove your case under Tennessee law, and those experts can be expensive. If we win, we are paid for our services and we are reimbursed for the case expenses we advanced. If we are not successful, you do not owe us anything. To learn more about our fees and how we handle case expenses, click here.
Tennessee has a one year statute of limitations for personal injury and wrongful death cases, and the clock begins to run on the date of injury. While there are some exceptions, you should assume you only have one year from the date you were injured to pursue your case or lose your claim forever. Product liability cases also have a separate deadline called a statute of repose and compliance is mandatory. Product liability cases tend to be more complex so hiring a lawyer early is in your best interest to ensure the case can be adequately investigated and prepared.

We have three office locations in Middle Tennessee. You can fill out this form or you can call us at any of the numbers below for a no-charge consultation:

Nashville: 615-669-3993

Brentwood: 615-742-4880

Murfreesboro: 615-867-9900

Toll-free: 866-812-8787

At all three of our offices, we have free and convenient parking. If for any reason you can't come to us, just give us a call and we will come to you at your home, the hospital or wherever you feel most comfortable.

More Product Liability Information