What Types of Defective Product Liability Cases Do You Handle?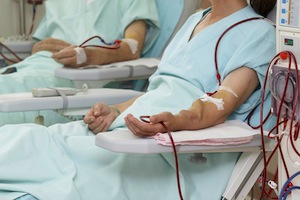 For more than 80 years, the award-winning attorneys at The Law Offices of John Day, P.C. have pursued claims against designers, manufacturers, and sellers whose products are defective or unreasonably dangerous. Because of our results, for the last seven years, Best Lawyers has named John Day as one of the best lawyers in the field of Product Liability Litigation.
We handle all types of product liability cases including:
Medicine and drugs (e.g., Granuflo, NaturaLyte, Vioxx, Rezulin, Celebrex, Bextra, and other prescription and non-prescription drugs)
Medical devices (e.g., vaginal mesh, pacemakers and implants)
Automobile, motorcycles, ATVS, boats, personal watercraft
Automobile accessories (e.g., tires and child car seats)
Household products and appliances
Children's toys
And more
If you or a loved one has been injured by a defective product, follow these steps and then contact one of our experienced product liability attorneys, and we will help you get the compensation you deserve. We handle all defective product liability cases on a contingency basis which means we only get paid if we recover money for you. And, we advance all case expenses so you are never out of pocket to pursue your defective product liability claim. To learn more about our fees and how we handle case expenses, click here.
Please contact us online or call us any time of day at 615-742-4880 or 866.812.8787. Please do not delay. The law limits the amount of time you have to pursue your defective product case.
More Product Liability Information