Compensatory Damages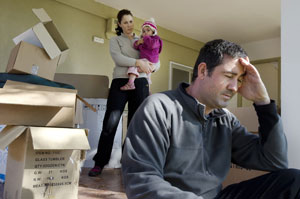 What are compensatory damages?
Compensatory damages are just as the name implies; they are damages designed to compensate the victim for his or her losses caused by another person or company. Compensatory damages can include pain and suffering, lost wages, loss of earning potential, incurred medical bills, future medical treatment, loss of consortium, funeral expenses, etc. In contrast, punitive damages are designed to punish the offender instead of compensating the victim.
For compensatory damages, the burden of proof is a preponderance of the evidence. To win, you must prove by a preponderance of the evidence that the defendant was negligent and the negligent conduct caused your injuries. To illustrate this burden of proof, imagine the scales of justice. At the beginning of the trial, the scales are perfectly even; each side is at 50%. As the proof is presented, the scales tip in one party's favor. For a preponderance of the evidence, the scales must be in your favor ever so slightly -- at least 51%.

The amount of compensatory damages you actually receive in your case depends upon the facts of your case, subrogation issues, tort reform and may others variables.
If you or a loved one has been injured in an accident, you may be entitled to compensatory damages for your injuries. If you would like to discuss your injury case with one of our award-winning lawyers, please contact us online or call us at 615-742-4880 or toll-free at 866.812.8787 for a free, no-obligation consultation. And, as always, we only get paid if we win your injury case.
More Compensatory Damages Information: