Investigation of Truck Accidents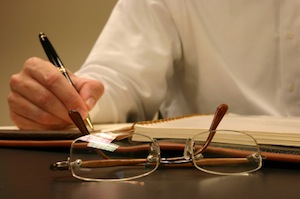 In virtually every trucking company manual, there are instructions for their truck drivers on what to do in the event of an accident. One of the first things truckers are instructed to do is report the accident to dispatch or company management. And as soon as the company gets the call that one of their truckers has been involved in a serious accident, they immediately send out their team of local investigators. If the wreck is serious enough, they will even fly experts and lawyers to the scene on the same day as the wreck. Oftentimes, these investigators, experts and lawyers are at the scene of the accident, taking photos, talking to witnesses and gathering evidence while you or your loved on is still at the emergency room.
Now imagine, as a result of the wreck, you are in the hospital for weeks. During this time, the trucking company has continued to gather evidence in hopes of not paying you a dime for your losses. By the time you are finally discharged from the hospital, the trucking company has finished its investigation and you have not even started. In fact, you do not even know when you will start because you have months of therapy scheduled, you are in pain and tired and you can barely get through your day to day activities. Worse yet, crucial physical evidence like skid marks and yaw marks, which are used by experts to reconstruct the accident, are now gone and lost forever.
Do not let this happen to you. Following a serious tractor-trailer accident, is is essential that you hire an experienced attorney to protect your legal rights. Of course, most folks do not know which attorney has the most experience or has the best reputation. This is why we have developed a FAQ Guide on How to Select an Injury Attorney. We want you to do your homework on which attorney to hire as we believe our credentials make us stand out in a crowded field of injury attorneys. Our award-winning lawyers have the resources and capabilities to interview witnesses, hire needed experts, preserve important evidence and thoroughly investigate the accident so that all responsible parties are held accountable and you receive the compensation you deserve.

Contact us online or call us anytime at one of our office locations:

Nashville: 615-669-3993
Murfreesboro: 615-742-4880
Brentwood: 615-742-4880
Toll-Free: 866-812-8787

We represent truck accident victims across the State of Tennessee. If your injuries prevent you from coming to our office, we will gladly come to you at your home or at the hospital. The initial consultation is always free and without obligation and we handle all accident cases on a contingency basis, so we only get paid if we win and recover money for you. We also advance all case expenses interest-free. Other lawyers require you to incur litigation loans or charge you interest. If you have been injured, please do not delay. The law only allows you a limited time to pursue your case. Give us a call.

Other Truck Accident Information: