Trucking Insurance Requirements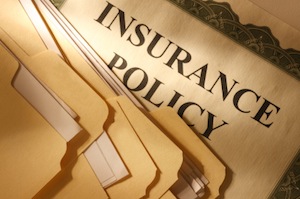 Federal law requires commercial vehicles such as tractor-trailers traveling in interstate commerce to carry $750,000.00 minimum in insurance coverage. If a truck is carrying hazardous materials, the minimum insurance is $5,000,000. As an initial point, the federal government has not raised the minimum insurance required since 1980. It is generally regarded as insufficient, so much so that many insurance companies only write policies beginning at $1 million dollars. If one were to account solely for inflation, the minimum amount of trucking insurance should be $2.2 million dollars for non-hazardous material according to industry experts. Nonetheless, the minimum remains $750,000.00 Of course, many trucking companies buy significantly more insurance. However, there are a number of implications surrounding insurance following a truck accident.

First, if you are involved in an accident with a tractor-trailer owned by a trucking company that only purchased the minimum insurance, do not kid yourself into thinking the insurance company will simply offer you that money following a trucking wreck. From the moment of your accident, the trucking company and its insurance carrier have been working to find ways to limit their liability.

Second, if your damages significantly exceed the amount of the trucking company's insurance policy, you need an experienced attorney to try and find additional assets owned by the trucking company that can be used to help compensate you for the damages that were not covered by the insurance policy. For example, if someone is involved in a serious accident with a semi-truck and they are in the hospital for one month and their medical expenses exceed $900,000, then a $750,000 insurance policy leaves them uncompensated for all of the medical bills, lost wages, pain and suffering, lost earning capacity, any scarring or disfigurement, etc. In this scenario, the insurance policy does not fully compensate you and you will want an experienced attorney to look for other sources of compensation from the trucking company.

Alternatively, in this situation, you may be able to recover from your own insurance. If you purchased underinsured motorist coverage as part of your own car insurance, depending upon the policy limits, you may be able to receive compensation from your own car insurance company. In addition, there may be other parties at fault such as a tire manufacturer, a trucking service or maintenance company, the truck's manufacturer, etc.

If the trucking company denies responsibility, we know how to gather the critical evidence to show their driver was at fault. This may include subpoenaing phone records to show the driver was texting or talking on the phone at the time of the crash, downloading "black box" data from the truck, locating and interviewing eye-witnesses, hiring accident reconstruction experts to examine the physical evidence at the scene and give opinions on speed, braking, etc.
Even if the trucking company admits their driver was at fault, they will likely dispute the severity of your injuries. We may need to hire life care planners, vocational experts, medical experts and economists to demonstrate the nature and extent of your injuries so that you are adequately compensated for your losses.
If you or a loved one has been injured in a truck accident, put our award-winning team of truck lawyers to work for you. Contact us online or call us at

Nashville: 615-669-3993
Murfreesboro: 615-867-9900
Brentwood: 615-742-4880
Toll-Free: 866-812-8787

Other Truck Accident Information: