Brain Injuries
Tennessee Brain Injury Attorneys
At The Law Offices of John Day, P.C. We Fight for the Rights of Brain Injury Victims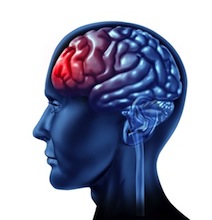 The brain is astonishingly complex -- it controls every part of our daily life from breathing and blinking to memory and personality. Consequently, a brain injury can be devastating to our ability to function and thrive. According to the Centers for Disease Control and Prevention, an estimated 1.4 million people sustain a traumatic brain injury or TBI each year, and traumatic brain injuries are a cause of roughly 1/3 of all injury-related deaths each year. Victims of serious brain injuries can require a staggering amount of medical and rehabilitative care over the course of their lifetime.
If you or a loved one has sustained a brain injury, our experienced team of brain injury attorneys will help you hold the careless parties responsible regardless of whether the accident happened as part of an auto accident or boat accident, due to medical malpractice, due to a near-drowning or some other way. We have been the voice of brain injury victims for over 80 years, and we will make sure you are heard loud and clear. Our results speak for themselves -- we have recovered more than $100 million dollars for our satisfied clients. Let us help you and your family too.
We Are Your Voice When You or a Loved One Has Suffered a Brain Injury.
If you or someone you love has suffered a brain injury, you need our experienced brain injury attorneys to immediately:
Investigate the accident on your behalf which may include taking scene photos, interviewing witnesses, obtaining accident reports, and making a determination of who is to blame;
Gather all of the relevant evidence necessary to prove your case. Depending upon the type of accident, this may include obtaining installation records, birthing records, surgery records, maintenance records, reports of prior incidences, video footage from security cameras, etc.
Collect your medical records and, if necessary, hire medical and damages experts to help explain the nature and extent of your injuries and any future treatment required;
Handle all of the necessary paperwork and negotiations with the at-fault parties or their insurance company;
Protect your rights in court;
Work tirelessly to ensure you get the maximum compensation you deserve for your losses.
Contact Us Today and Speak With One of Our Tennessee Brain Injury Attorneys for Free.
From wherever you are in Tennessee, contact us online or call us any time of day at 615-742-4880 or toll-free at 866.812.8787. We will thoroughly discuss the accident and your injuries during a free, no-obligation consultation. If your injuries prevent you from coming to our office, we will gladly come to your home or the hospital. We understand the complexities of brain injuries and the effects they can have on the victim and the entire family, and we will aggressively pursue the justice and the compensation you deserve. We handle all brain injury cases on a contingency basis.

For more information on brain injuries, please review the additional information below.