Brain Injury Statistics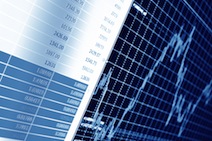 Each year in the United States, approximately 1.7 million people sustain a brain injury, and about 5.3 million people suffer from the effects of brain damage. While some of these brain injuries are mild, about 50,000 people will die each year in the United States alone as a result of a brain injury. The age groups at most-risk for a traumatic brain injury are children ages 0 to 4, teens ages 15 to 19 and senior adults ages 65 and over.
The financial costs (medical bills and lost productivity) associated with brain injuries are staggering and are estimated to be in the range of $78.5 billion dollars per year according to the Centers for Disease Control and Prevention. But, as anyone with a family member who has a significant brain injury will tell you, the emotional and physical costs are even greater.
If you or a loved one has suffered a brain injury due to someone's negligence, do not be just a statistic. Contact one of our talented brain injury attorneys and let us help you hold the responsible party accountable and get the maximum compensation you and your family deserve for pain and suffering, medical bills, lost wages, future medical care and more. From anywhere in Tennessee, call 615-742-4880 or 866.812.8787 to discuss your case with one of our experienced brain injury attorneys. We have recovered more than $100 million dollars for our clients and we would like to help you too.