What is My Personal Injury or Wrongful Death Case Worth?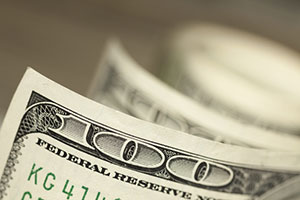 You will see lots of lawyer websites and advertisements offering to tell you how much your case is worth just by calling their office. If you take these lawyers up on this offer, you will get exactly what you pay for. At the Law Offices of John Day, we offer a free consultation to discuss your case, but here is why we will not tell you what your case is worth in our first phone call.

Every personal injury case and wrongful death case is different. First, it is important to understand that it is essential that another person or entity be at-fault before you can receive an award of compensatory damages or punitive damages. What must be done to determine whether someone was at fault and caused injury or death depends on the type of case, but suffice it to say that it is rare that the total circumstances of an event giving rise to an injury or death can be determined at an initial interview in a lawyers conference room or in your home.
Second, injuries affect different people differently. Pre-existing medical problems can complicate the ability of a doctor to determine what injuries were caused in an accident and what was pre-existing. The severity of the accident impacts the ability to prove certain types of injuries. The amount of medical bills and lost wages is an important factor and many times those matters are unknown at the time of an initial meeting. Likewise, it is almost impossible to truly value a personal injury case while medical treatment is still underway. Why? Because the full nature and extent of the injuries on the life of the injured person is unknown.
The same is true regarding wrongful death cases. The law of wrongful death damages in Tennessee requires an experienced lawyer gather lots of information before he or she can determine the value of any case.
So, be wary of any lawyer who tells you that he or she can tell you what your case is worth over the Internet or at the time of an initial meeting. Instead, look to our list of factors to consider when hiring a personal injury or wrongful death lawyer and see whether the law firm you hire meets these criteria.
If you would like to speak to one of our award-winning lawyers about your case, please contact us online or by calling 615-669-3993 (Nashville) or 615-867-9900 (Murfreesboro) or 615-742-4880 (Brentwood) or toll-free at 866-812-8787 (toll-free) We handle all personal injury and wrongful death cases on a contingency basis which means we only get paid if we recover money for you. And, unlike some injury attorneys, we advance all case expenses without interest so you are never out of pocket any money to pursue your rights.