Delivery Truck Accidents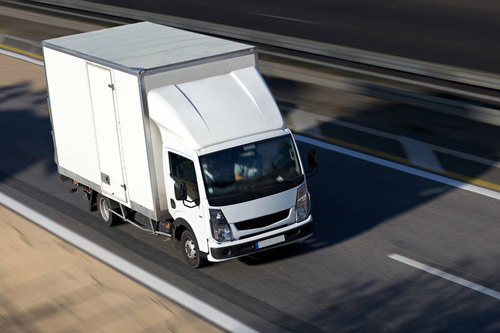 Everyday in our communities, delivery trucks or box trucks share the roads with smaller passenger vehicles. Lots of major corporations such as Fed Ex, UPS, Staples and Cintas rely on these vehicles to help perform their basic business operations. But often, delivery truck drivers are under tight deadlines which can often lead to bad judgment behind the wheel. In other situations, companies slack on the required maintenance for their fleet of delivery trucks and equipment failure causes an accident.
Following a delivery truck accident, a thorough investigation is critical to determine the cause of the accident and who is responsible. Possible at-fault parties may include:
The delivery truck driver who was simply driving too fast, texting while driving, etc.
The driver's employer who is vicariously liable for the driver's negligence
The driver's employer who may be independently liable for negligently hiring or retaining the driver
The manufacturer of the delivery truck who supplied defective equipment and is subject to a product liability lawsuit;
A maintenance company who failed to properly service the vehicle.
The manufacturer of the tires on the delivery truck who supplied a defective product.
At the Law Offices of John Day, our experienced team of truck accident attorneys will meticulously sort through all the evidence to determine who is to blame. And then, we will work tirelessly to make sure they pay you and your family the compensatory damages and, if appropriate, punitive damages you deserve. We routinely work with highly-qualified experts in the fields of accident reconstruction, engineering, medicine etc. to help explain and prove the cause of the accident and your injuries.
If you would like to have a detailed discussion about your delivery truck accident case with one of our award-winning attorneys, please contact us online or call us at 615-742-4880 or toll-free at 866.812.8787. The consultation is free and without obligation. We handle all delivery truck cases on a contingency basis which means we only get paid if we recover money for you. And unlike some lawyers, we never charge you interest or make you advance case expenses.
Other Truck Accident Information: