Delivery Truck Accidents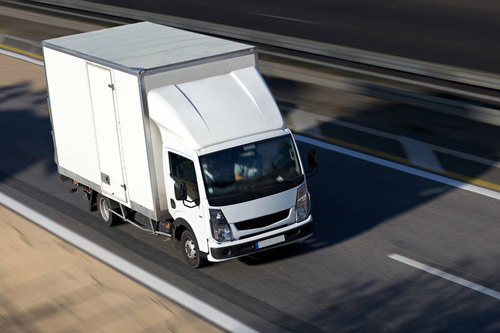 Everyday in our communities, delivery trucks or box trucks share the roads with smaller passenger vehicles. Lots of major corporations such as Fed Ex, UPS, Amazon and others rely on these vehicles to help perform their basic business operations. But often, delivery truck drivers are under tight deadlines which can often lead to bad judgment behind the wheel and that bad judgment can lead to very serious accidents with other vehicles, motorcyclists and pedestrians. In other situations, the accident is not the driver's fault but instead it was caused by a company that slacked on the required maintenance for their fleet of delivery trucks and the resulting equipment failure caused the accident.
Following a delivery truck accident, a thorough investigation is critical to determine the cause of the accident and who is responsible. Possible at-fault parties may include:
The delivery truck driver who was simply driving too fast, texting while driving, etc.
The driver's employer who is vicariously liable for the driver's negligence
The driver's employer who may be independently liable for negligently hiring or retaining the driver
The manufacturer of the delivery truck who supplied defective equipment and is subject to a product liability lawsuit;
A maintenance company who failed to properly service the vehicle.
The manufacturer of the tires on the delivery truck who supplied a defective product.
Following a serious accident, the trucking company and its insurance company will start working immediately to limit your financial recovery. It is not a level playing field. The trucking company has investigators, lawyers and other experts who handle these types of cases every single day, and this is why you need an experienced attorney on your side. If you do not which attorney to hire, we encourage you to do your homework as hiring the right lawyer is critical. To help injury victims, we developed some FAQ guides on such topics as

At the Law Offices of John Day, our award-winning lawyers will meticulously sort through all the evidence to determine who is to blame. And then, we will work tirelessly to make sure they pay you and your family the compensatory damages and, if appropriate, punitive damages you deserve. We routinely work with highly-qualified experts in the fields of accident reconstruction, engineering, medicine etc. to help explain and prove the cause of the accident and your injuries.
If you would like to have a detailed discussion about your delivery truck accident case so that you can better understand your legal rights and options, please contact us online or call us at one of the numbers below. The consultation is always free and without obligation. Our experienced team has more than 100 years of combined experience in handling truck accidents and we handle all delivery truck cases on a contingency basis which means we only get paid if we recover money for you. And unlike some lawyers, we never charge you interest or require you to advance case expenses. Give us a call today to get started:

Nashville: 615-669-3993
Murfreesboro: 615-867-9900
Brentwood: 615-742-4880
Toll-Free: 866-812-8787
Other Truck Accident Information: