Seat Belt Use and Auto Accidents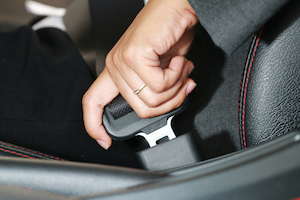 In the first three months of 2014, the Tennessee Highway Patrol (THP) had issued 28,850 seat belt citations, which is a 69% increase in the number of citations issued in 2013. The THP is on a mission to increase seat belt usage because this year has already seen an 18 % increase in the number of unrestrained fatalities. More than half of the people killed in auto accidents this year were not wearing their seat belt.
Seat belts save lives. Proper use of them is critical for your and your loved one's safety on the roadways. But if you were involved in an accident and were not wearing your seat belt, the fact that you were not wearing your seat belt is not admissible into evidence except in limited circumstances. To learn more about Tennessee's laws on seat belts, click one of the links below:
At The Law Offices of John Day, P.C. our award-winning lawyers are privileged to represent accident victims. To determine whether we can help you and your family, we offer a free, no-obligation consultation and we handle all accident cases on a contingency basis so you are never out of pocket any money to pursue your rights. Call us anytime at 615-742-4880 or toll-free at 866.812.8787 to discuss your case.