I Was Involved in a Car Accident - Can I Still File Suit If the At-Fault Driver Died?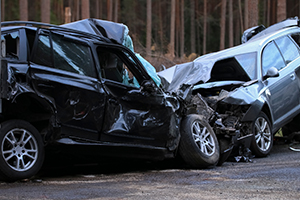 Any time someone dies in an accident, it is a tragedy. An accident of this type often leaves the survivors shaken. Even though it was not their fault, some have survivor's guilt or suffer with emotional difficulties for a long time afterwards. If you were fortunate enough to survive a deadly car accident, you may have reservations about pursuing your legal rights in light of those circumstances. While that is understandable, at the same time, if you were seriously injured due to negligence by another driver, you are entitled to compensation and you may need it. If your injuries are preventing you from working and medical bills and regular household expenses are piling up, you need to consider your own welfare. Under Tennessee law, you are absolutely entitled to pursue the estate of the negligent driver. The reality is that the claim will almost always be processed through the negligent driver's insurance company. Think of it this way: the other driver paid premiums on an insurance policy so that if they caused harm to anyone that the injured party would be compensated. In other words, the insurance was purchased for situations exactly like yours.

If the other driver did not have insurance, then your claim may be able to be processed through your own insurance company. If you purchased uninsured/underinsured motorist coverage, you can make a claim for compensation with your own insurance carrier. This is commonly referred to as a UM/UIM claim. You have paid premiums for this type of coverage to protect you and your family in this exact circumstance, so you should avail yourself of it. But remember: when you make a claim for UM/UIM coverage against your own insurance company, your relationship automatically becomes adverse. Your own insurance company will almost certainly look for ways to deny or minimize your claim. So please do not think you do not need experienced legal representation because it is your own insurance company.
If you have been injured in an accident where the at-fault driver was killed and would like to better understand your rights and options, please call our office. We know that people do not want to spend money to find out if they have a case, which is why we offer a free, no-obligation initial consultation. If we think we you have a case against the other driver's insurance proceeds or against your own insurance company for an uninsured or underinsured motorist claim, we will tell you. If you decide to hire us, our award-winning attorneys handle all car accident cases on a contingency basis which means we only get paid if we win. We also know that a lot of people cannot afford to pay case expenses (filing fees, deposition fees, expert fees, etc.) to pursue their legal rights. So, we advance all case expenses interest-free. Via this link you will find more information on how we handle fees and expenses.

For more than 30 years, we have been helping injury victims and their families and we would be honored to help you too. We can help make sure you get the compensation you deserve while at the same time being respectful of the loss of life involved. To get started, contact our accident team online or call us anytime of day at one of our three Middle Tennessee office locations. While we are centrally located in Middle Tennessee, we handle accident cases across the State of Tennessee.
Nashville: 615-669-3993
Mufreesboro: 615-867-9900
Brentwood: 615-742-4880
Toll-Free: 866-812-8787