Am I Entitled To Receive Prejudgment Interest For My Compensatory Damages?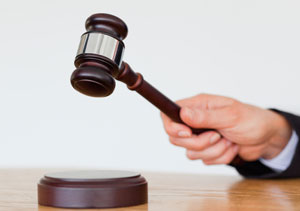 Unfortunately, the short answer is: no. Tennessee law does not allow prejudgment interest. However, Tennessee law does permit interest on a judgment (an order entered by the court after you win your case at trial). This is referred to as post-judgment interest. Because injury victims are not entitled to prejudgment interest, it is critical for you to hire a lawyer who can quickly resolve your case. Another reason to hire a lawyer quickly is because Tennessee has a very short statute of limitations compared to other states. In most cases, you will only have one year from the date of injury to hire a lawyer. For more information this issue, visit What Are the Deadlines for Filing a Lawsuit in Tennessee?

At the Law Offices of John Day, our award-winning trial lawyers are proactive and efficient in moving your case to a successful conclusion. We understand the financial burdens created by medical bills, lost wages and other expenses. And, we know those burdens just become more difficult with time. We know that our clients just want to move on with their lives. So our goal is to recover you the best settlement or verdict reasonably possible in the shortest time reasonably possible.
So that you have some idea of what to expect as part of the litigation process, we encourage you to read our page Anatomy of a Lawsuit. As you will see, there are a lot of moving parts to litigation and injury victims need a lawyer who will be aggressively shepherding their case each step of the way. All too often, we are contacted by injury victims who are upset with their lawyer and how long their case is taking to resolve. So we invite you to read our page Understanding How to Hire a Lawyer in Personal Injury and Wrongful Death Cases, so that you make the right decision when hiring an injury lawyer.

If you would like to discuss your injury case, we offer an initial consultation at absolutely no charge. If we think we can help you with your injury or wrongful death case and you decide to hire us, our award-winning lawyers will represent you on a contingency basis, which means we only get paid if we recover money for you and your family. And because we know litigation can be expensive, we advance all case expenses until the conclusion of the case. If we win, we are reimbursed for those case expenses, but we do not ever charge interest on those expenses (unlike a lot of personal injury and wrongful death lawyers). In the event your case is not successful, you owe us nothing - no fees and no expenses.

We have three offices to serve you, and all three office locations offer free and convenient parking. But if for some reason you can't come to us, we we will happily come to you. To get started, it is simple. Just give us a call at one of the numbers below:

Nashville 615-669-3993
Murfreesboro 615-867-9900

Brentwood 615-742-4880
Toll-Free 866-812-8787
Or, if you prefer, simply fill out this contact form and someone from our office will call you. It could not be easier to pursue your rights.

More Compensatory Damages Information: