Table Saw Injuries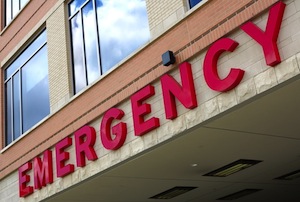 After studying two years of data, the Consumer Product Safety Commission determined that each day consumers suffer 11 amputations, 11 fractures and 8 avulsions from table saw accidents. The associated injury cost is estimated at $2.36 billion dollars annually. While these numbers are staggering, if you or a loved one has suffered a table saw accident, you know all too well the physical, emotional and financial costs of a table saw accident.
Following a table saw accident, victims must deal with so many issues including: medical bills, rehabilitation costs, phantom pain from the loss of a finger or hand, lost wages, therapy visits, scarring, loss of use of fingers or a hand, loss of earning capacity and more. At The Law Offices of John Day, P.C. our award-winning attorneys can help you deal with some of these issues. You may be entitled to receive compensatory damages and, if appropriate, punitive damages for your injuries.
If you would like to schedule a no-cost, no-obligation appointment with one of our experienced lawyers, contact us online or call us anytime at 615-742-4880 or toll-free 866.812.8787. We handle all table saw accidents on a contingency basis so we only get paid if we recover money for you. We have recovered well over $100 million dollars for our satisfied clients and we would like to help you and your family too.
More Table Saw Accidents Information