Table Saw Injuries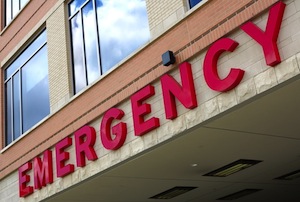 After studying two years of data, the Consumer Product Safety Commission determined that each day consumers suffer over 10 amputations, 11 fractures and 8 avulsions from table saw accidents. The associated injury cost is estimated at $2.36 billion dollars annually. While these numbers are staggering, if you or a loved one has suffered a table saw accident, you know all too well the physical, emotional and financial costs of a table saw accident. Following a table saw accident, victims must deal with so many issues including: medical bills, rehabilitation costs, phantom pain from the loss of a finger or hand, lost wages, therapy visits, scarring, loss of use of fingers or a hand, loss of earning capacity, loss of hobbies and more.

In any type of injury case, one of our jobs is to help you understand the legal issues. Some of the more common questions we receive are:

In faulty product cases, what must be proven in order to win?
What types of damages can I recover in a product liability lawsuit?

How do I get more money from the insurance company?

How are settlements calculated?

How is pain and suffering valued?

After I hire you as my lawyer, what happens next?

If you think you have a faulty product case, there are two critical things you should know. First, you do not and, quite frankly, should not try to handle a product liability case on your own. Product liability cases are complicated because of both the engineering and legal issues involved. You need to hire an experienced attorney, even if it is not us. John Day has been recognized by Best Lawyers in the field of product liability litigation every year since 2007. He knows the law and how to get results. We recommend you read How to Select a Personal Injury Attorney and then we hope you will give us a chance to interview for the job.

The second critical thing you should know is that time is of the essence. Product liability case must comply with both a statute of limitations and a statute of repose. The longer you delay in seeking legal advice the greater the chance that your case could be invalid because you are too late.
The good news is our experienced team is here and ready to help. If you would like to discuss your case in a free, no-obligation consultation, you can contact us online or call us anytime at one of our three Middle Tennessee locations:

Nashville: 615-669-3993
Murfreesboro: 615-867-9900
Brentwood: 615-742-4880
Toll-Free: 866-812-8787

Our award-winning lawyers handle all table saw cases on a contingency basis which means we only get paid if we win. While we are located in Middle Tennessee, we handle injury cases across the State of Tennessee. And, if you are unable to come to our office, we will gladly come to you. We have recovered millions and millions for our our satisfied clients and we would like be honored to help you and your family too.
More Table Saw Accidents Information