How to Get More Money From the Insurance Company for Your Injury Claim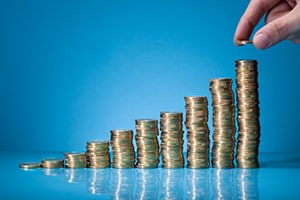 The law requires those who cause injuries to pay money for the harm they cause. You increase the chances of you receiving a fair amount of money for the harm you have suffered if you do the following:
Tell the truth. A lot of people may read that advice as a caution against exaggerating the severity of the accident or the extent of your injuries, and you absolutely should avoid doing that. However, by the same token, you should also avoid downplaying your injuries. A lot of people do not like to be perceived as whiny or weak. Consequently, when asked how they are feeling or doing, this type of person is likely to minimize their symptoms and problems and that is unhelpful as well. And many people tend to tell the doctor only about the most major medical issue they are having after a wreck, ignoring other, real problems that currently seem to be more minor. Avoid that – tell the doctor about every medical issue you have that you believe is related to the accident. In short, tell it exactly like it is when asked by medical professionals or anyone else. Don't exaggerate. But do not minimize. Remember, the doctor cannot adequately take care of your medical issue if he or she does not know exactly what problems you are having.
Follow the advice of the medical professionals. For example, if you are prescribed physical therapy, be sure to attend all sessions prescribed. (And while there, follow advice #1 and tell the truth about how you are truly feeling and doing.). If they instruct you to schedule a follow-up appointment in one month, then schedule the follow-up appointment in one month. Take medicine as prescribed. If you are given restrictions such as no heavy lifting or no driving, honor those restrictions. In short, you sought medical treatment from trained professionals in their field. Do not pick and choose what advice you will and will not follow but trust they have your best interests at heart and work with them if you need some type of modification in your treatment plan.
Be nice and respectful. Following an accident, emotions run high. Adrenaline surges and it can sometimes result in us not being our best selves. Try to contain your emotion at the scene of the accident whether it is with the person who caused the accident, law enforcement, witnesses, emergency medical personnel. Likewise, your medical records are going to be front and center in your injury case. The insurance company is going to review them. If your case goes to trial, the judge and the jury will see them in great detail. The last thing you want is for a nurse, therapist, or doctor to write that you were non-compliant, unkind, or belligerent at your appointment. When we are in pain or under stress, two common issues in injury cases, we tend to get grouchy. But it is important that you do not take it out on the medical professionals who are trying to help you get better.
Preserve important evidence. For example, at the accident scene, take photos of anything you think is relevant – the puddle on the floor, the bushes obstructing your vision, the condition and location of the cars in the roadway, etc. It is also important to continue to preserve evidence after leaving the scene. For example, if you believe your car was defective and that defect caused the accident, do not let your car be altered, repaired, or sold for salvage until its condition has been inspected and documented by experts for both parties – you and the car manufacturer or a component part manufacturer or a repair facility, etc. In some cases, you could accidentally alter evidence without even knowing it. So how do you know exactly what to do with key evidence? That bring us to tip #5 below.
To improve your chances of a successful and full financial recovery, hire an experienced injury attorney. Insurance data shows that injury victims who hire an experienced lawyer receive substantially more money. We know it can be daunting to try and find the right lawyer, but we have some tips on How to Select a Personal Injury Attorney and we encourage you to read them and do a little background work before hiring anyone – even us. Then, do not discuss your case with anyone but your lawyer or someone from your lawyer's office.
Well, that is it. Those are 5 important tips for getting more money in an injury case. In summary, there is not shortcut or insider method for getting more money after an accident. Instead, it is all about doing the right things and hiring the right help. If you need us, we would be privileged if you considered us for the job.
Our award-winning attorneys handle all accident cases on a contingency, so we only get paid if we win. And unlike some injury lawyers, we advance all case expenses, meaning you do not have to pay anything out of pocket to pursue your legal rights. For a free, no-obligation consultation, simply give us a call:
Nashville: (615) 669-3993
Murfreesboro: (615) 867-9900
Brentwood: (615) 742-4880
Toll-Free: (866) 812-8787