Spoliation of Evidence in Bus Accident Cases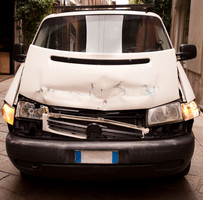 If you have been injured in a bus accident, your sole focus needs to be on recovering from your injuries and putting your life back to normal. Doctor's appointments, therapy visits and getting back to work obviously take precedence over interviewing witnesses, taking scene photos and other investigative work. But, with each day that passes, critical evidence could be lost or destroyed. So, you need our experienced team of bus accident attorneys to make sure important evidence is preserved. Here are some examples of evidence we will gather, if available:
The vehicles involved in the accident -- Accident reconstruction experts can measure the crush to the vehicles and determine the speeds at the time of the accident, and we can ensure the bus company does not repair the bus until our experts evaluate it. Likewise, if your vehicle was involved in the accident, do not allow your insurance company to repair or salvage it until you consult with us.


Log books -- Some types of bus drivers must maintain log books which document the number of hours they have spent resting and driving. These can be crucial to proving a legal violation.


Black box data -- This is an on-board recorder which captures the bus' operational data. The data is extremely valuable as it shows speed, hard breaks, throttle position, etc. This information is recorded on a loop and can be lost when new information is recorded. Our bus accident team will hire qualified experts who can download this information before it is lost.


Cell phone data -- If the bus driver was texting or talking on the phone at the time of the accident, we can prove it by subpoenaing the driver's cell phone records, but cell phone companies maintain this information only for a limited time.


Witnesses -- The police report usually lists any witnesses to the accident. But after a period of time, these witnesses can be hard to find because they have moved or changed names due to marriage. And, even if you find them, the passage of time can cause memories to be fuzzy. Once you hire our team of bus accident attorneys, we will interview all relevant witnesses and obtain sworn affidavits, if necessary, to preserve the witness' testimony until a deposition or trial.


Physical Evidence at the Scene -- Skid marks, gouge marks, yaw marks and other evidence at the scene can be lost very quickly after an accident. It is critical to obtain quality photos of the scene and accurate measurements before it is too late.
If you would like us to protect the evidence related to your bus accident, call us any time of day at 615-742-4880 or toll-free at 866.812.8787 or contact us online. We only get paid if we recover money for you, and we advance all case expenses. So, you are never out of pocket any money to pursue your bus accident case.

Other Bus Accident Information: