I Was Involved in a Bus Accident. Can I File Suit if I am Still Treating for My Injuries?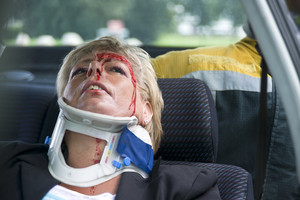 The short answer is yes. The law does not require you to be fully recovered before you can seek compensation. In fact, in serious injury cases, you almost certainly will not be. But, the law does place limitations on how long you have to pursue your rights. So, it is never too soon to seek help from our experienced team of bus accident attorneys but it can be too late.
If you have been involved in a bus accident, contact us online or call us anytime of day at 615-742-4880 or toll-free at 866.812.8787. If your injuries prevent you from coming to our office, we will gladly come to your home or the hospital. We will sit down with you and thoroughly explain your rights and the legal process. We have recovered more than a $100 million dollars for our clients and we are here to help you too.
Other Bus Accident Information: