Non-Emergency Medical Transport Accidents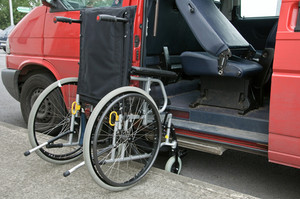 Medical transport companies provide non-emergency transportation to patients needing some form of assistance such as the elderly, sick or disabled. A medical transport can be used to take people to a variety of services including:
A doctor's visit
X-rays
Dialysis appointments
Therapy visits
Other medical treatments
Because most medical transport companies advertise and accept payment for their services, under Tennessee law, they will usually be characterized as a "common carrier". Common carriers owe their clients the highest degree of care. This high duty of care extends to almost all aspects of the transport service. Because medical transports are providing services to people who are already sick or injured, it is especially important for them to keep their equipment in good condition and to employ well-trained, conscientious staff.
Medical transport patients can be involved in several types of accidents including:
A collision with another vehicle or object
Accidents from insufficiently secured wheelchairs or stretchers
Accidents from improperly used chair lifts
Injuries from patients being left in extreme or unsafe conditions
Accidents during unloading or loading of a wheelchair or stretcher
Accidents while the patient is transferring to a wheelchair or stretcher
And many others
If you or a loved one has been injured in a medical transport accident, contact our experienced medical transport accident attorneys. We have been helping injury victims for more than 80 years and we are here to help you recover the compensation you deserve for your injuries. We provide a free, no-obligation consultation, and we only get paid if we recover money for you. Call us today at 615-742-4880 or toll-free at 866.812.8787 or contact us online.

Other Bus Accident Information: