Murfreesboro, Tennessee Carbon Monoxide Poisoning Attorneys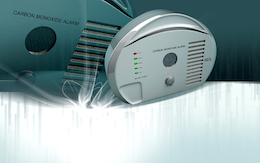 Murfreesboro and Rutherford County Carbon Monoxide Poisoning Attorneys
With more than 100 years of combined experience, our Murfreesboro attorneys are experiencd in carbon monoxide cases, and we are here to help you if you think you or a loved one has been the victim of carbon monoxide poisoning.

Carbon monoxide poisoning occurs after a person inhales certain levels of carbon monoxide, a tasteless, colorless, odorless toxic gas. Other than carbon monoxide detectors, a person has no way of knowing that he or she is being exposed to this poisonous gas—carbon monoxide is completely imperceptible to human senses.

Carbon monoxide poisoning can be acute, meaning that the victim was exposed to a quick but high concentration of carbon monoxide. More often though, victims suffer from chronic carbon monoxide poisoning after prolonged exposure to lower levels of the gas. This poisoning often occurs in a home, office, hotel or apartment, recreational vehicle (RV) or boat and may stem from a wide range of potential causes, including faulty appliances, faulty carbon monoxide detectors, inadequate ventilation, charcoal grills, furnaces and heaters, wood-burning stoves, exhaust from vehicles, or equipment fueled by either propane or gasoline.
Because the symptoms of carbon monoxide poisoning usually mimic other diseases such as the flu, most victims do not immediately realize that they have been exposed to this deadly gas. They may suffer with headaches, dizziness, fatigue, chest pain, confusion, or experience memory problems or vomiting, but not realize that these indicate exposure to carbon monoxide. As a result, many victims fail to get the necessary treatment in a timely manner. Worse yet, some victims will go to bed thinking they will feel better and then become overcome by the carbon monoxide gases.

The effects of carbon monoxide poisoning can be catastrophic, as it is the most common type of fatal poisoning. In addition to death, carbon monoxide poisoning may lead to organ damage or brain injury, and carbon monoxide victims can suffer from effects of the poisoning for weeks, months, or even a lifetime.
If you or a loved one have been a victim of carbon monoxide poisoning in Murfreesboro or Rutherford County (or anywhere else in Tennessee), call us anytime at our Murfreesboro office at 615-867-9900 or toll-free at 866-812-8787. Our experienced carbon monoxide attorneys will thoroughly review your case for free and let you know if we can help. And we handle all carbon monoxide poisoning cases on a contingency fee basis, meaning that we do not get paid unless you get paid. The law only allows you a limited time to purse your carbon monoxide poisoning case, so do not delay.

To learn more about carbon monoxide poisoning, please visit the following pages:
To learn more about the legal process, we encourage you to read the following pages: