Carbon Monoxide Safety Tips for Boaters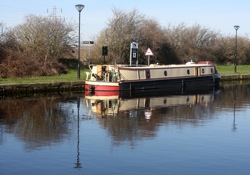 For more than 80 years, our award-winning attorneys have been been committed to helping victims of carbon monoxide poisoning. John Day is a passionate boater who spends most of his summer weekends on Tim's Ford Lake, so we understand boats present special carbon monoxide risks. To help minimize those risks, The United States Coast Guard recommends the following safety tips to avoid carbon monoxide poisoning or death while boating:
Ensure your boat is equipped with functioning carbon monoxide alarms and replace them according to the manufacturer's guidelines.
Fresh air circulation is critical so always operate the blower whenever the generator is running.
Examine your boat and locate all exhaust outlets then keep passengers away from those areas.
Do not sit, hang or teak surf on a boat's swim platform or deck while the engines are running.
Know the symptoms of carbon monoxide poisoning and do not ignore it if you or any other passenger begins to exhibit those symptoms. Do not just assume the symptoms are seasickness or alcohol-related. Instead, seek immediate medical attention.
Be aware that carbon monoxide can enter your boat when it is underway or anchored. It can even enter your boat from other boats who are docked alongside yours.
If the carbon monoxide concentration is high enough, it can cause serious injury or death in less than a minute.
Have your boat inspected each year by a qualified professional to ensure outlets are not blocked and the boat is in good working condition.
If you or a family member has been poisoned by carbon monoxide on any type of boat, let one of our experienced attorneys help you get the justice and the compensation you deserve. We have recovered more than $100 million dollars for our satisfied clients and we would like to help you too.
From anywhere in Tennessee, call us at 615-742-4880 or toll-free at 866.812.8787 or contact us online. We handle all carbon monoxide boating cases on a no-win, no-fee basis. And unlike a lot of lawyers, we will advance all case expenses for things like the filing fee, experts, court reporters, etc. So, you are never out of pocket any money to pursue your carbon monoxide boating case. Call us today and let us get to work for you. The law only allows you a limited time to pursue your rights, so do not delay.