Lazy River Accidents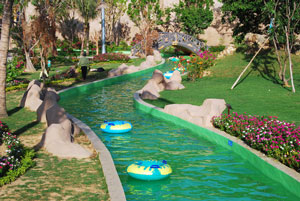 Lazy rivers are a popular attraction at most water parks. Riding along in a tube should be a relaxing and fun way to spend the day, but injuries and even death can result if the ride is not operated safely. Inattentive lifeguards, ride attendants who allow rowdy riders to engage in dangerous horseplay and other unsafe ride conditions can have terrible consequences.
If you or a loved one has been injured on a lazy river accident, we urge you to contact one of our award-winning lawyers to discuss your case. We will review your case for free, and without obligation, to determine if anyone is legally responsible for the accident. If we think we can help you, we will handle your case on a contingency basis which means we only get paid if we recover money for you. For more information on attorney fees and costs, click here.
We have helped thousands of satisfied clients, and we would like to help you and your family get the compensatory damages and, if appropriate, punitive damages you deserve.
To get started, simply call us at 615-742-4880 or toll-free at 866.812.8787. Or, you can complete this online form and we will contact you. But, do not delay. The law only allows you a limited time to pursue your legal rights.