Passenger Train Accidents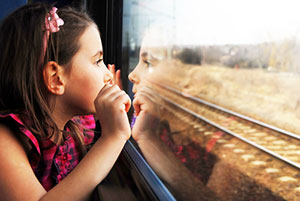 American commuter train usage is steadily increasing. In fact, Amtrak has reported that 2012 was a record year with 31.2 million passengers and Amtrak has recently opened a station in Newbern Tennessee near Memphis. Rail travel is preferred by many because they do not have to plan their route, worry about traffic or incur the wear and tear on their vehicle. Instead, they can sit back, read a book, play on their mobile device or take a nap while they are whisked away to their destination.
But with an increase in passengers and use comes the opportunity for more passenger train accidents. Because passenger trains typically travel at high speed and passengers are unbelted, a collision or derailment will most always result in catastrophic injuries and even death. Serious injuries can also occur on the platform or while boarding or disembarking from the train.
Regardless of the type of accident, if you or a loved one has been seriously injured in a passenger train accident, the award-winning lawyers at The Law Offices of John Day, P.C. can help you recover the compensatory damages and, if appropriate, the punitive damages you need and deserve to help you move forward from the accident.
To schedule an appointment with one of our experienced lawyers, call us anytime of day at 615-742-4880 or toll-free at 866.812.8787. Or, you can complete this form and we will call you. We offer a free, no-obligation consultation in which we will sit down with you, review your case, answer your questions and advise you of your legal options. We handle all train accident cases on a contingency basis so we only get paid if we recover money for you. Contact us today and let us help you and your family.