Train Accidents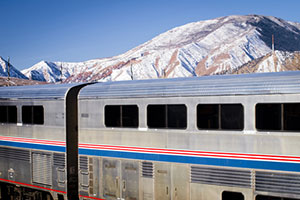 Trains are a fast, economical and energy-efficient method of transporting materials and people. But, they are not without their downside. Train-car, train-pedestrian, train-truck accidents and train derailments cause hundreds of deaths and serious injuries each year. In fact, below are collision-only statistics (these numbers do not include derailments, toxic spills, etc.) from the Federal Railway Administration for the past few years (2018 numbers are not yet finalized):
2015: 2,078 collisions resulting in 236 fatalities and 1,046 injuries.
2016: 2,041 collisions resulting in 255 fatalities and 843 injuries.
2017: 2,105 collisions resulting in 274 fatalities and 807 injuries.
As you can see, train accidents are on the rise and that is bad news for the motoring public. If you are involved in a car vs. train accident, you are twenty times more likely to die than in a car v. car accident. The tremendous disparity in the size and weight of cars and trains is the reason. According to Operation LifeSaver, a public rail safety organization, the force of a 30-car train colliding with your car, truck or SUV is the equivalent of your car hitting an aluminum can.

If you have been involved in any type of train accident, we urge you to contact our office for a free, no-obligation evaluation of your case. Pursuant to Federal Railway Administration regulations, railroads must file accident reports with the federal government. In some situations, the railroads are required to try and make contact with injured parties. We recommend you do not complete any forms or speak with any railroad employee about your accident until you speak with one of our experienced lawyers.
If you or a loved one has been injured in a train accident, one of our award-winning lawyers can help you get the compensatory damages and, if appropriate, punitive damages you deserve. We handle all train accident cases on a contingency basis which means we only get paid if we recover money for you. And unlike some lawyers, we advance all case expenses which means you do not have to pay anything out of your own pocket to pursue your train accident case.
For Tennessee train accident victims, we have three offices to serve you:

Nashville: 615-669-3993

Brentwood: 615-742-4880

Murfreesboro: 615-867-9900

Toll-free: 866-812-8787

Or you can contact us online.