Orbital Fractures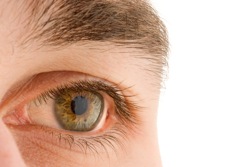 Are you a Tennessee resident who has suffered an orbital fracture in a car accident or other type of accident? The orbit is the socket in the skull in which the eye sits. The orbit bone protects the eye from trauma, but like any bony structure it can be broken. One of the most common causes of orbital fractures is car accidents.
There are two types of orbital fractures: an orbital rim fracture and an indirect orbital floor fracture (blowout fracture). An orbital rim fracture requires a tremendous amount of force, so often the victim will have other serious injuries including an optic nerve avulsion or a traumatic brain injury. On the other hand, a blowout fracture is a break or rupture of the orbital floor, which is thin. With some orbital fractures, the eye muscle will become trapped in the hole created by the fracture. When the eye muscle is trapped, vision problems are often the result. Depending upon the severity of the fracture, surgery may be required to repair the damage. Victims may also suffer with disfigurement of the face, double vision and other vision problems.
If you have suffered an orbital fracture, you need a lawyer who is experienced and aggressive to help you get the compensation you deserve. We believe our credentials speak for themselves so here are just a few highlights:

For more than 20 years, John Day has been recognized as one of the country's best lawyers by Best Lawyers

Business Tennessee has consistently named John Day as one of the best lawyers in the State of Tennessee
The Law Offices of John Day has been been declared one of the nation's best law firms by U.S. News & World Reports

The Nashville Business Journal has named John Day as one of the Best of the Bar.
We encourage you to read more here about the awards and honors that John Day and the rest of our legal team have earned. We also think it is important for an injured party to know what they should be looking for when hiring an attorney and the questions they should ask. For more information on that topic, click here.

At the Law Offices of John Day, we do things differently from a lot of injury lawyers. Sure, we handle cases on a contingency basis, so we only get paid if we recover money for you. We also advance all case expenses so you do not have to pay anything out of pocket to pursue your rights. But, unlike a number of other injury lawyers, we do not charge interest on case expenses. We are also selective about the cases we accept so that we can give our clients the time and attention they deserve. We think that approach is why clients have been so kind to rate us 4.9 out of 5.0 on Facebook and Google.
Here are some testimonials that clients have left on our site.
Nothing pleases us more than satisfying our clients' expectations.
We have three office locations in Middle Tennessee. We encourage you to call the office closest to you. But if none of them are convenient or you can't come to our office, we will gladly come to you at your home or in the hospital. Call us at:

Nashville: 615-669-3993

Murfreesboro: 615-867-9900

Brentwood: 615-742-4880

Toll-free: 866-812-8787
Or, if you prefer, you can fill out
this form
and we will promptly call you.