How Does the Jury Determine the Amount of Compensatory Damages in My Case?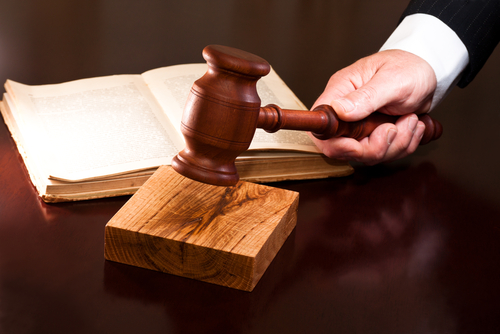 If the case goes to trial, each side will be given an opportunity to present evidence in support of their case. Because the plaintiff (the injured party) has the burden of proof, the plaintiff is entitled to go first and to offer evidence in rebuttal (following the defendant's case). During the plaintiff's case, we will present witnesses and documents to establish the liability of the defendant and to establish the amount of your damages.
Some examples of the types of damages witnesses we might call are:
Your family members and friends -- These are the people who see you the most so they usually have the best opportunity to help explain to the jury how your injuries have affected your life and ability to do the things you used to do before the accident;
Your boss -- If you are eventually able to return to work following your accident, it is often helpful to have your boss explain to the jury how much time you lost from work, any promotions or other opportunities you lost as a result of being off from work, the amount of pay you lost, and any accommodations your employer has put in place to help you with your injuries.
Your medical doctors -- Of course, your doctor is in the best position to explain your injuries and the medical treatment you have received. Your doctor can also testify as to the amount of your medical bills and any future medical treatment you may need in the future.
An economist -- In wrongful death cases, an economist is critical to proving the amount of income lost as the result of the death of your loved one. Economists can also provide valuable testimony on the amount of future lost income in injury cases.
Mental health professionals -- In some cases, the jury does not necessarily need an expert to help them understand the pain and anguish caused by the loss of a loved one or by a catastrophic injury. But in some cases, testimony from a mental health expert can be critical especially if it is on an issue a juror may not have any personal experience with such as a sexual assault.
Life Care Planner -- Individuals who have suffered a catastrophic injury such as a paraplegia or a brain injury require a life-time of care from qualified medical personnel. A life care planner can develop a plan for the amount of treatment and equipment needed and assign a dollar value to each item, which can be invaluable to a jury.
We will also present documents to help illustrate your damages case. Some examples of documents we might present to the jury are: medical bills, medical records, tax returns, W-2s, photos of your injuries and recovery, etc.
Of course, our award-winning trial lawyers will tailor the damages evidence to your case so that each element of your damages is explained in compelling yet easy to understand terms for the jury. If you or a loved one has been injured, contact us online or call us at 615-742-4880 or toll-free at 866.812.8787 for a free, no-obligation consultation. We are proud of the results we have obtained for our clients and we are here to help you too. For injury and death cases, we only get paid if we win and we advance all case expenses, so it costs you nothing out pocket to pursue your rights.
More Compensatory Damages Information: