Can You Give Me an Example of How Tort Reform Affects Compensatory Damages?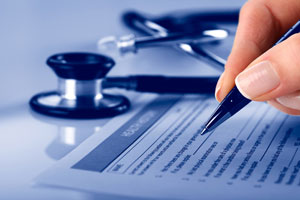 Let's assume a trucker runs a red light and causes a serious car accident with John Doe. John Doe is trapped in the vehicle and a fire erupts in the engine compartment. John Doe fears for his life but is ultimately extracted from the vehicle -- but not before he suffers a significant burn injury which results in the amputation of a limb. At trial, evidence is presented that John Doe used to be a marathon runner but he can no longer engage in that activity. Does' medical bills are $650,000 and his doctor projects his future medical bills will be $200,000. His lost wages are $50,000.
After hearing all the evidence at trial, the jury awards John Doe $3,000,000 in non-economic damages (pain and suffering, loss of enjoyment of life) and $900,000 (past medical bills, future medical bills and lost wages) The economic damages ($900,000) are not subject to reduction by the tort reform legislation, but the non-economic damages award ($3,000,000) is subject to reduction. The judge will be forced to reduce the award to $750,000.00 as the Legislature has arbitrarily decided that is an adequate amount of money to compensate someone for the loss of their leg. In fact, by statute, the loss of leg is not even considered to be "catastrophic". So, even though a jury determine the value of the case to be $3,900,000, John Doe could only recover $1,650,000 because of tort reform.
If you would like to schedule a no-cost, no-obligation consultation with one of our experienced trial attorneys, please contact us online or call us at 615-742-4880 or toll-free at 866.812.8787. In personal injury and wrongful death cases, we only get paid if we recover money for you. And, we advance all case expenses so you are never out of pocket any money to pursue your rights.
More Compensatory Damages Information: