Types of Meningitis and Treatment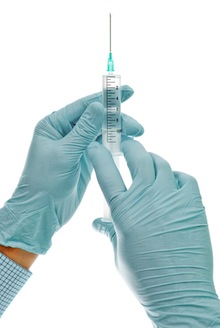 Viral meningitis is the most common form. Typically, viral meningitis is mild and will resolve on its own within a few weeks. The most common treatment for viral meningitis is bed rest, increased fluids and over-the-counter medications for pain and fever. Viral meningitis has been linked to herpes simplex virus, West Nile virus, La Crosse virus and many others.
Fungal meningitis is much more rare than viral meningitis but it is also more dangerous as it can be life-threatening. It is particularly problematic for people with cancer, diabetes, HIV or those with suppressed immune systems such as those taking steroids or transplant medications. To resolve a case of fungal meningitis, an extended course of powerful anti-fungal medications is required. This is usually done via an IV line in the hospital. Unfortunately, these drugs can have serious side effects.
Finally, bacterial meningitis is usually caused by bacteria entering the blood stream and then traveling to the brain and spinal cord. Or, it can onset following an ear or sinus infection or a skull fracture if the bacteria directly invades the meninges. Bacterial infections are the most serious and require prompt antibiotic treatment.
If you or your loved one is exhibiting any of the hallmark signs of meningitis, seek immediate medical attention. If the meningitis was caused by below-standard medical treatment or was not treated properly by medical staff, next seek immediate legal help with one of our experienced brain injury attorneys. From anywhere in Tennessee, contact us at 615-742-4880 or toll-free at 866.812.8787 or online. We will provide you with a free, no-obligation consultation to discuss your case and your rights. We only get paid if we get money for you and we advance all case expenses.