How Can Individuals Prevent Meningitis?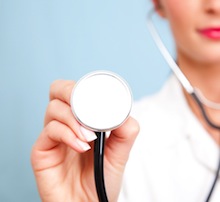 Viral meningitis
Individuals can take certain steps to minimize the risk of meningitis. For viral meningitis, like so many diseases, the best prevention boils down to the basic things our parents taught us as children: wash your hands especially before you eat and after using the bathroom but also after being in public places where you have touched handrails, elevator buttons, door handles, etc; always cover your mouth and nose when coughing or sneezing and engage in a healthy lifestyle by exercising, eating a proper diet and ensuring ample rest each night.
Bacterial meningitis
Vaccines offer protection against several common strains of bacterial meningitis including streptococcus pneumonia, haemophilus influenzae type b and neisseria meningitides. The Centers for Disease Control and Prevention recommend adults and children complete these vaccine schedules. In addition, antibiotics may be given as a prophylactic to anyone in close contact with an infected person. Finally, as with any type of illness, recovery is typically faster in individuals who maintain a healthy lifestyle by not smoking, getting plenty of sleep each night, exercising and eating a healthy diet.
Fungal meningitis
Certain medications can increase the risk of fungal meningitis including steroids, immunosuppression drugs used by transplant patients and certain drugs used to treat rheumatoid arthritis. At least one form of fungal meningitis is associated with bird and bat droppings. Moreover, certain types of soil in the northern Midwest and Southwestern United States are linked to fungal spores which can cause meningitis. Because individuals with poorly functioning immune systems such as leukemia, cancer and AIDS patients are at greater risk, they should avoid possible sources of contamination and discuss risk prevention with their doctors.
If you or someone you love is suffering with a serious case of meningitis, you need one of our experienced brain injury attorneys to determine if anyone is to blame for contraction of the disease or to determine if it was treated inappropriately by the medical staff. We encourage you to review some of our professional honors and awards and client testimonials, then contact us for a free, no-obligation consultation. From anywhere in Tennessee, call us any time of day at 615-742-4880 or toll-free at 866.812.8787 or contact us online.