Grain Auger Accidents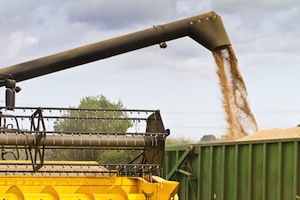 A grain auger is used to move grain from one location to another. It is 50 to 60 feet in length and can be cranked to varying heights. Generally, it is powered by the power take-off on a tractor or other piece of equipment. Because it has a turning shank, entanglement accidents can occur if the auger is not properly guarded. As a result of the entanglement, the operator can suffer extreme lacerations, fractures and even the loss of a limb. In addition, if the grain auger is moved in the elevated position, electrocution can occur if contact is made with electrical high wires. Finally, an elevated grain auger can be unstable resulting in roll-over accidents.
At The Law Offices of John Day, P.C. we understand the emotional, physical and financial impact of farm accidents, and our award-winning attorneys can help you and your family get the compensatory damages and, if appropriate, punitive damages you deserve. We handle all farm accident cases on a contingency basis, which means we only get paid if we recover money for you. And, unlike some lawyers, we advance all case expenses so you are never out of pocket any money to pursue your rights.
If you would like to discuss a grain auger accident, please contact one of our experienced lawyers online or call us anytime at 615-742-4880 or toll-free at 866.812.8787. We have helped our satisfied clients recover well over $100 million dollars and we would like to help you and your family too.
More Farm Equipment Accidents Information: