Front-End Loader Accidents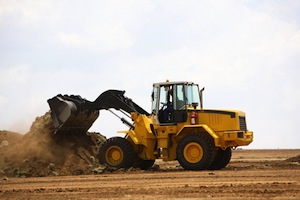 A front-end loader or bucket loader is a tractor mounted with a bucket on the front. The bucket is used to move material. The front-end loader is a versatile piece of farm equipment as it can be equipped with many different attachments including forks, a clamshell bucket, bale grapplers, etc.
Serious injuries and death can occur with front-end loaders when:
the victim is pinned between the bucket or lift arms and the frame of the machine;
the front-end loader rolls over;
the victim is pinned between the loader and another object:
the victim is run over by the front-end loader.
At the Law Offices of John Day, our award-winning team of attorneys are experienced in these types of cases and we would like to help you and your family obtain the compensatory damages and, if appropriate, the punitive damages you deserve.
When you contact our office, we will sit down with you in a free, no-obligation consultation in which we review your case, answer your questions and explain your rights in clear terms. We handle all front-loader accidents on a contingency basis so we only get paid if we recover money for you and your family. But the law only allows you a limited time to pursue your rights, so contact us today
To schedule an appointment, please contact us online or call us anytime at 615-742-4880 or toll-free at 866.812.8787.
More Farm Equipment Accidents Information: