Is It Worth Getting a Lawyer in a Car Accident Case?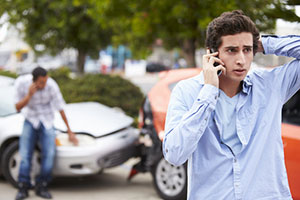 The short answer: it depends. Some car accidents do not need an attorney while others definitely do. We will walk you through some of the considerations so that you can feel more comfortable making a decision.
As an initial point, individuals have every right to represent themselves in a court of law (there are different rules for corporations). The legal term for this is "pro se". Proceeding pro se is not without its pitfalls. A brand-new lawyer is required to take three years of law school and pass a comprehensive 2-3 day test just to demonstrate they understand the basics of the law. Beyond the law itself, lawyers must know the procedural rules of each court room they are in. Different counties and different judges do things differently.
With that said, most judges will typically be more lenient and forgiving of a pro se party. However, with pandemic-related delays clogging dockets, judges are going to be under intense pressure to move cases along when normalcy returns to the court system, so judges may be unwilling to cut a pro se party any slack. Tennessee law does not require a judge to treat a pro se party any differently than one represented by a lawyer. And in many instances, even if a judge wanted to help a pro se party, the law would not permit it. For example, if a pro se party misses a statute of limitations, there is absolutely nothing that can be done about it by a judge or anyone else. And the law only permits you one substantive bite at the apple. You can't file a second suit if the first one in which you represented yourself does not go as you had hoped.
Some of the most important considerations in whether you should hire an attorney after a car accident are:
How badly were you hurt? If there were no injuries or very minor injuries, then hiring a lawyer is probably not necessary. On the other hand, serious injuries and accidents in which multiple people were hurt typically do require a lawyer.
Has the other driver's insurance company accepted responsibility for the accident?
Does the police report contain incorrect information?
Is the insurance company treating you fairly and responding promptly?
If the other driver does not have insurance and you do not have UM/UIM (underinsured/uninsured motorist coverage), then hiring an attorney is unlikely to result in a better result because there is simply nothing there to recover.
Injured people often do not hire an attorney for two basic reasons. First, they do not think they can afford an attorney. However, most personal injury attorneys do not charge by the hour or a flat rate. Instead, they charge a contingency fee, which in simplest terms means they get a percentage of the recovery. Of course, this payment structure incentivizes most attorneys to get the best settlement reasonably possible. Better yet, the injury attorney advances all of the costs associated with pursuing the case. If the case is successful, they are permitted to recoup those costs. If the case is not successful for some reason, they absorb those costs, so it is the injury lawyer, not you, taking the financial risk.
The second reason people do not want to hire an injury lawyer is they think they can handle it themselves and not have to pay the attorney a percentage of the proceeds. But, representing yourself is a lot of work. We encourage you to read this guide so you have an understanding of the work that you will have to do by yourself, and while recovering from serious injuries, without the benefit of a lawyer to do it for you and to help you avoid the legal pitfalls. Just as importantly, the Insurance Research Council, in two different studies, found that injury victims who hire a lawyer receive substantially higher compensation. In one study, it was a 40% average increase. In the other, injury victims averaged settlements that were 3.5 times higher.
If after reading this you are still not sure whether you need a lawyer, give us a call. We routinely tell folks they can handle cases on their own if we feel that is in their best interest. And if we think you need a lawyer, we will tell you that too whether you hire us or not. Before hiring any lawyer, we encourage you to prepare yourself by reading our guide to hiring a lawyer and our guide about how to prepare for a meeting with a lawyer.
Our award-winning lawyers are available anytime and we gladly come to you if you can't come to us for any reason. Give us a call.
Nashville: 615-669-3993
Murfreesboro: 615-867-9900
Brentwood: 615-742-4880
Toll-Free: 866-812-8787