Food Allergies and Schools, Daycares and Preschools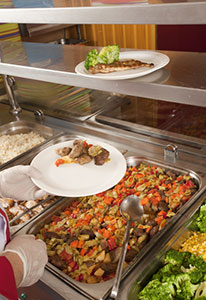 Because of their youth and inexperience, children need extra help in dealing with food allergies and any reactions they might experience. When children are at school, daycare or preschool, the administration, school nurses and teachers must be well-trained on food allergy safety and proper safeguards should be implemented to help protect against reactions. And, in the event a food allergy reaction occurs, the school must have an emergency action plan.
Plenty of resources are available to help. A few examples are: (1) AllergyReady.com is an online course intended to help school staff prevent allergic reactions and properly manage any reactions that do occur; (2) The National Association of School Nurses has developed an online food allergy toolkit; (3) PBS has a DVD and educational tool called "Binky Goes Nuts" to help teachers educate themselves and their students about the dangers of food allergies; (4) The Centers for Disease Control and Prevention has developed a a program called "Voluntary Guidelines for Managing Food Allergies in Schools and Early Care and Education Centers".
In addition to educational tools, in Tennessee, Governor Haslam signed legislation that authorizes schools to stock ephiephrine for use in emergency situations. And the makers of EpiPens offer free and/or discounted pens to schools who have implemented an emergency plan.
If your child has suffered either a food allergy reaction at school or has been injured because the school failed to take proper steps in a food allergy emergency, one of our award-winning attorneys may be able to help you. To schedule a no-cost, no-obligation meeting to review your case, contact us online or call us at 615-742-4880 or toll-free at 866.812.8787.