Why Would I Refer a Case to Your Firm and Earn a Portion of the Fee When I Can Work on the Case by Myself and Earn the Entire Fee?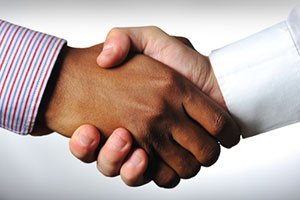 There are several reasons. First, the type of case might be outside your area of expertise and you may determine it is in your client's best interest to associate a firm with established expertise in that area.
Or secondly, the case might be in your area of expertise but it is more complicated than cases you normally handle. Trucking cases are one example. They are like automobile cases in some ways, but the mass of federal regulations, nationwide case law, and the potential for punitive damages make those cases much more complex than ordinary motor vehicle cases. You may determine the maximum value of the case may be best achieved by associating another firm.
Third, you may be concerned about the risk of a professional liability claim if you are getting into a new field of law, lack the time or personnel to meet the burden of discovery, expert preparation, and court-ordered deadlines that come with complex cases, or lack the resources to fund cases. This is a very legitimate reason for referring the case to our firm.
Fourth, you may not have kept up-to-date on changes brought about by the new tort reform legislation or the frequent changes in the law of subrogation and how it relates to your client's health insurance, Medicare, Tenncare, Medicare Supplement or disability insurance benefits. Likewise, you may not have recently worked on a case that threatened your client's SSI benefits or figured out a way to preserve those benefits while still settling your client's case. We have substantial experience dealing with these matters.
Fifth, you may lack sufficient financial resources to fund adequate preparation of the case. As mentioned above, it is not uncommon for more complicated cases to require tens of thousands of dollars in out-of-pocket expenses and, in medical negligence and products liability cases, for those expenditures to exceed $100,000. You may not have the cash-flow to make these expenditures but want to make sure the necessary expenditures are made to ensure that your client's case is prepared in such a way so as to increase the likelihood of success and maximize its value.
Sixth, you may have the money to invest in the case but you may lack the financial resources to accept the risk of loss if the case is unsuccessful. The fact of the matter is that when you do contingent fee litigation you, as the lawyer, must be in the position of being able to (a) invest that amount of time and money reasonably necessary to win the case and (b) afford the financial downside of losing the case. If a lawyer cannot afford to lose the case, we believe the lawyer will have a tendency to recommend the client settle the case for less than its true value. Thus, while the ultimate decision to resolve any case rests with the client and the lawyer must honestly evaluate the client's overall situation in determining whether to recommend a settlement or not, a lawyer who has sufficient financial resources to be able to lose a case means the lawyer will not be swayed – even unconsciously - by personal financial concerns.
Seventh, you may look at your overall caseload and determine the new case will require so much time and effort that it will affect your ability to serve your existing clients. For example, one case we tried several years ago required an investment of over 3000 hours and $115,000 in a little over two years. That level of commitment would overwhelm most small firms, and may actually result in a loss of other clients who felt their work was not timely handled. This reality leads many lawyers to conclude that both they and their clients are better served by associating another firm in cases that require a substantial commitment of time.
Finally, you may examine the economics of the matter and determine you can earn more money referring the case than working on it yourself. Some lawyers we have worked with have made thousands of dollars per hour by picking up the phone and calling us when they were contacted about a personal injury or wrongful death matter. These lawyers figured out they could use the extra hours to work on matters within their expertise, grow their practice, or simply go home and spend time with their family. The amount of money you can earn depends on the type of case you refer, the size of the case, etc., but the referral of one car wreck case per month with a value of $100,000 per case can earn you over $100,000 per year in referral fees – with relatively little work and no investment of money for depositions, experts, medical records or filing fees.
If you would like to discuss a case referral with us, please contact John Day at 615-742-4880 or toll-free at 866.812.8787 or send him an email at jday@johndaylegal.com. For more information about our attorneys and practice, see our website at www.johndaylegal.com.