Why Would I Choose to Refer Cases to the Law Offices of John Day?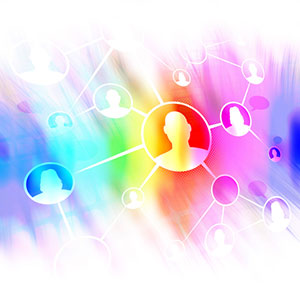 There are several reasons. First, we are recognized as one of the preeminent civil trial firms in Tennessee, and John Day is frequently recognized as a leading trial lawyer in Tennessee. For example, he was recently selected by Best Lawyers as the Personal Injury "Lawyer of the Year " in Nashville for 2009, Medical Malpractice "Lawyer of the Year" in Nashville for 2010, and Bet-the-Company "Lawyer of the Year" in Nashville for 2012. John is one of only a small handful of lawyers in Tennessee who primarily represent plaintiffs in personal injury and wrongful death litigation who has been elected to the prestigious American College of Trial Lawyers, and he is currently serving as Tennesseee State Chair of that organization. Click here for more professional honors and awards.
Second, our lawyers know and keep up to date on the law of torts, civil procedure and evidence. John is the author of three books on tort law in Tennessee (Tennessee Law of Comparative Fault; Day on Torts: Leading Cases for Tennessee Lawyers and Compendium on Tort Reform Legislation and Related Case Law 2009-2012) and John publishes a blog Day on Torts which offers comments and analysis on recent court decisions and other developments in the law. John's fourth book – The Law of Civil Trial in Tennessee -- comprehensively outlines the law of trial from scheduling orders to motions for judgment notwithstanding the verdict. We strive to know the law and use it to best advance the interests of our clients.
Third, our knowledge of the law tells us when we can push the envelope and try to make new law. We are proud of our appellate experience and the victories we have secured.
Fourth, we have assembled an extraordinary team to advance the interests of our clients. We have five lawyers, six paralegals, one nurse, and one legal assistant who are actively involved in client-related work.
Fifth, we also have the financial ability to advance the expenses necessary to employ the appropriate experts, take all necessary depositions, and utilize appropriate demonstrative aids. As mentioned earlier, we do not require our clients advance expenses or charge them interest on case expenses. We advance the expenses and, if the case is unsuccessful, we do not ask the client to re-pay us. And, although we hate to lose, we have the financial ability to take a loss in those rare cases when it does it occur. We fund our case expenses out of cash flow and working capital, not bank loans, and thus we never risk the all-too-common situation of having a bank pull a credit line and put us in a financial squeeze.
Sixth, we have a proven track record for success. Click here to see some of our successes.
Seventh, we have a sophisticated, computerized case management system that permits us to move cases forward on an expedited basis. That fact, coupled with our practice of assigning two lawyers and at least one paralegal to work on every case, means our cases move forward promptly. Our efficiency is further increased by our system of scanning virtually every piece of paper in our files, which means that each person working on a file can access relevant papers from his or her desk.
Eighth, we use the latest technology not only to run our practice but also to make demonstrative aids and state-of-the-art settlement proposals. These efforts enhance the value of our cases, both in settlement and at trial.
For these reasons and more, we have earned the praise of our clients and we believe our firm can help you serve your clients too. If you would like to discuss a case referral, please contact John Day at 615-742-4880 or toll-free at 866.812.8787 or send him an email at jday@johndaylegal.com. For more information about our firm, see our website at www.johndaylegal.com.