Tort Reform - The Song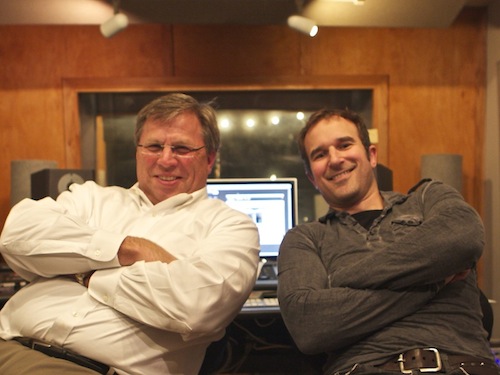 John Day and Ryder Lee
About the Song
"Tort Reform - The Song" was authored as part of the American College of Trial Lawyers Sixth Circuit Conference held in April 2013 in Nashville. The Conference brought together Michigan, Ohio, Kentucky and Tennessee Fellows and their spouses.
It was appropriate to draw upon Nashville's incredible music history and talent as part of this program, and thus three professional songwriters, led by Ryder Lee, a law student at the Belmont University School of Law and founder and former member of The Lost Trailers helped us write a song. Ryder came into the program with the music and a strong start on the lyrics. The attendees, now co-authors of this work, contributed during the program. Ryder and I finished the work in a writer's room at Universal in Nashville and - no kidding - while sitting on the tailgate of Ryder's truck in the parking lot below Taylor Swift's condominium.
You may wonder how we came to arrange the names of the writers. We started with Ryder Lee, who possessed the vast majority of the talent that lead to the creation of this song. Then, consistent with tradition in the Nashville music industry, we not-so-subtly moved the guy with the talent one spot behind the guy who put up the money. We then added the other co-writers in alphabetical order.
Reviews and other comments are welcome. Send them to jday@johndaylegal.com
The Songwriters
John A. Day - Brentwood, TN
Ryder Lee - Nashville, TN
T. Maxfield Bahner - Chattanooga, TN
Robert E. Boston - Nashville, TN
James E. Brazeau - Toledo, OH
Daniel J. Buckley - Cincinnati, OH
Cheryl A. Bush - Troy, MI
Robert L. Byman - Chicago, IL
W. Kyle Carpenter - Knoxville, TN
Harry D. Cornett, Jr. - Cleveland, OH
Roger W. Dickson - Chattanooga, TN
W. Thomas Dillard - Knoxville, TN
James M. Doran, Jr. - Nashville, TN
Thomas L. Eagen, Jr. - Cincinnati, OH
David M. Eldridge - Knoxville, TN
John M. Famularo - Lexington, KY
Karen Famularo - Lexington, KY
Douglass Farnsley - Louisville, KY
David J. Gass - Grand Rapids, MI
Rosemarie Luise Hill - Chattanooga, TN
Ross Hill - Chattanooga, TN
Thomas W. Hill - Columbus, OH
John D. Holschuh, Jr. - Cincinnati, OH
William E. Johnson - Frankfort, KY
Edward M. Kronk - Beverly Hills, MI
Margaret Kronk - Beverly Hills, MI
Rick E. Marsh - Columbus, OH
Randall S. May - Hazard, KY
John C. McDonald - Columbus, OH
R. Joseph Parker - Cincinnati, OH
Teri Parker - Cincinnati, OH
William G. Porter - Columbus, OH
Rocky Pozza, Jr. - Detroit, MI
Norman H. (Skip) Pylman, II - Grand Rapids, MI
Glen Reid, Jr. - Memphis, TN
Thomas S. Scott, Jr. - Knoxville, TN
Suzanne Jack-Scott - Knoxville, TN
Arthur G. Seymour, Jr. - Knoxville, TN
Hugh M. Stanley, Jr. - Cleveland, OH
Tyler S. Thompson - Louisville, KY
Darrell G. Townsend - Nashville, TN
David Wade - Memphis, TN
R. Gary Winters - Cincinnati, OH
Susan Winters - Cincinnati, OH
Edward M. Yarbrough - Nashville, TN