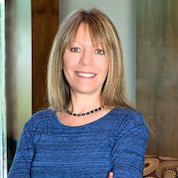 Kori Conner
Legal Assistant
Hometown: New Orleans, LA
Date of Hire at Law Offices of John Day: July, 2006
Education: University of New Orleans and Phillips College
Hobbies: Cooking, reading and New Orleans Saints football.

Position: Legal Assistant
Best Part of My Job: Knowing I helped get a client's life back on track.
Three of My Favorite Things: (1) Hanging out with my husband (2) Going home to New Orleans to see family; (3) The seasonal changes of Middle Tennessee - New Orleans rarely gets fall leaves or winter snow!