If I Associate your Firm to Help me With a Case, Do I Have any Financial Risk?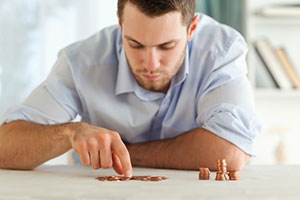 Under the Tennessee Ethics Rule 1.5(e), you remain jointly responsible for the case. That Rule provides: "[a] division of a fee between lawerys who are not in the same firm may be made only if: (1) the division is in proportion to the services performed by each lawyer or each lawyer assumes joint responsibility for the representation; (2) the client agrees to the arrangement, and the agreement is confirmed in writing; and (3) the total fee is reasonable." (emphasis added)

From a practical standpoint, this means that you are jointly and severally liable in the event that the client demonstrates that they have been harmed by attorney conduct falling below the standard of care. This is yet another reason to associate a law firm like ours that has a proven track record of success and that has the personnel and financial resources to effectively handle the case.
We will represent any client you refer to us in a professional way. However, please know that in the event we are alleged to have made an error, we have a substantial professional liability insurance policy to protect our client – and therefore you – from loss. If you ask us to work with one of your clients we will, upon your request, share a copy of the declarations page of our professional liability policy so that you can be confident we have the financial resources to stand behind our work in the unlikely event of a substantive error.
Believe it or not, many lawyers do not purchase professional liability insurance or, if they do, do not have enough insurance to protect the client from harm in the event an error is made on the case. As part of your due diligence when considering a referral to another lawyer, make sure that lawyer has sufficient liability insurance to protect your client – and therefore you – in the event a claim is successfully asserted. And, request a copy of their policy information for your file.

To discuss the referral of a case, please call John Day at 615-742-4880 or toll-free at 866.812.8787 or send him an email at referral@johndaylegal.com. We highly value referrals from other lawyers so we strive to respond quickly to referral inquiries. If you reach out to John and he is unavailable, we can offer you two options. First, we can schedule a time for you to talk to John. Or, if you would prefer immediate attention, we can connect you with one of our other lawyers who can discuss the referral with you. And when you speak to us, please feel free to ask us any questions about our experience or the referral process. We understand you are trusting us with your client, and we want you to feel confident in your decision.
If you would like more information about our firm or our lawyers, please take some time and peruse our website. Specifically, we invite you to review our Professional Honors and Awards, our Recent Successes and, most importantly, our Client Testimonials.