Xarelto Lawsuit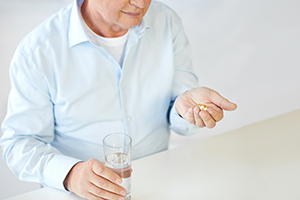 Xarelto is an anticoagulant and is typically prescribed to reduce the risk of stroke in patients with atrial fibrillation (A-fib) and to prevent blood clots in surgical patients or patients with a risk of deep vein thrombosis (DVT) or pulmonary embolism (PE).
While blood thinners such as warfarin (Coumadin) have been around for decades, Johnson & Johnson and Bayer tout Xarelto as being different. In fact, on the Xarelto website, they use that line exactly: "Xarelto is different from other blood thinners". Johnson & Johnson and Bayer claim Xarelto is different because patients on Xarelto do not have dietary restrictions (avoiding foods rich in Vitamin K) as commonly required with other anticoagulants and do not have to undergo regular blood monitoring and dosage adjustments.
But unfortunately, that is not the only way Xarelto is different. While all blood thinners or anticoagulants have a risk of internal bleeding, mounting evidence suggests Xarelto has a much higher risk of internal bleeding than the decades-old warfarin (Coumadin). And even more concerning is that, unlike warfarin (Coumadin), there is not an effective reversal agent. Which means if internal bleeding does occur, doctors do not have the ability to stop it quickly, which can result in life-altering injuries and even death. Xarelto is also believed to have an increased risk of wound leakage and infections which create medical complications for patients as well as increased likelihood of additional surgery.
To learn more about Xarelto claims and lawsuits, click on one of the links below:
If you would like to discuss a possible Xarelto claim with one of our award-winning lawyers, simply give us a call at 615-742-4880 (Nashville) or 615-867-9900 (Murfreesboro) or 866.812.8787 (toll-free) for a free consultation in which we will review your case, answer your questions and advise you of your legal options. We handle all Xarelto cases on a contingency basis, which means we only get paid if we recover money for you. We have recovered millions for our satisfied clients and we would like to help you too.