Xarelto and Pradaxa: A Safety "Wrong Turn"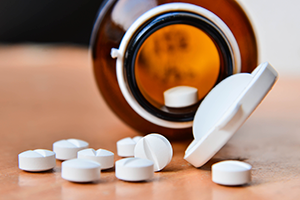 Like Xarelto, Pradaxa is a new anticoagulant on the market. Pradaxa was launched in 2010 and Xarelto followed in 2011. By 2012, Boehringer-Ingelheim, the manufacturer of Pradaxa was boasting: "The launch of PRADAXA has been the most successful in Boehringer Ingelheim history and is among the pharmaceutical industry's top launches in the last decade." But by mid 2014, Boehringer-Ingelheim paid more than $650 million to resolve Pradaxa lawsuits. Many of the problems and allegations with Pradaxa are also present with Xarelto.
In fact, evidence suggests the problems with Xarelto may be worse than Pradaxa. The Institute for Safe Medicines Practices, a watchdog group, reported that the number of serious adverse problems with Xarelto was already larger than Pradza, which had launched a year earlier. Recently, the Institute for Safe Medicines Practices issued another report which stated: ". . . rivaroxaban (Xarelto) accounted for more direct reports to the FDA (mostly from health professionals) than any other drug. . . " Later in that same report, the Institute for Safe Medicines Practices concludes, referring to Xarelto, that ". . . bringing a new generation of oral anticoagulants to the market based on ease of use rather than improved safety was a major wrong turn . . . The short half-life of rivaroxaban (Xarelto) means that a once-a-day dosing results in higher maximum concentrations and higher bleeding risk on one hand, and an extended period each day when concentrations may be suboptimal for preventing stroke."
Despite all of these issues, Bayer and Johnson & Johnson have allowed Xarelto to remain on the market. Why? According to some estimates, by 2018, Xarelto will be the 19th highest-selling drug in the world with sales projected at $3.7 billion dollars per year.
Based on all of this and more, the award-winning lawyers at The Law Offices of John Day, P.C. are now investigating and accepting cases from patients and their families who have been harmed by Xarelto. We offer a free consultation and all you have to do is call us at 615-742-4880 (Nashville) or 615-867-9900 (Murfreesboro) or 866.812.8787 (toll-free from anywhere). We handle all Xarelto cases on a contingency basis, which means we only get paid if we recover money for you. We have helped recover millions and millions of dollars in settlements and verdicts for our clients. Before deciding to hire us, you can read what they have to say about us and the job we did for them by clicking here. Then, give us a call so we can help you hold the makers of Xarelto accountable for the harm they have caused.
More Xarelto Information: