Why You Should Contact a Lawyer Now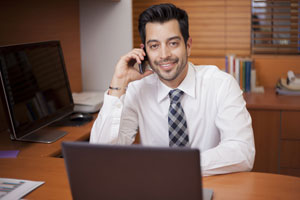 If you or a loved one may have a claim against the federal government under the FTCA, you should contact a lawyer immediately. Suing the federal government is a complex process. For example, you must file an administrative claim before filing a lawsuit, and there are at least two deadlines to meet when filing your claim. In addition, your initial listing of damages must be carefully considered, as it may later limit the damages you can seek against the government. If your claim is for medical negligence, you must meet certain requirements regarding the merit of your case before you can file your lawsuit. And failure to meet any procedural requirement or deadline can mean that your case is barred forever.
To ensure that all requirements are met and your rights are protected, you need one of our experienced attorneys working on your case. If you have been injured due to the actions of a government employee, call our office at 615-742-4880 or toll-free at 866.812.8787, or contact us online for a free, no-obligation consultation with one of our award-winning attorneys. We will review your case and let you know whether we can help. We handle all accident cases on a contingency basis so we only get paid if we win money for you.