What Should I Do Following a Construction Accident?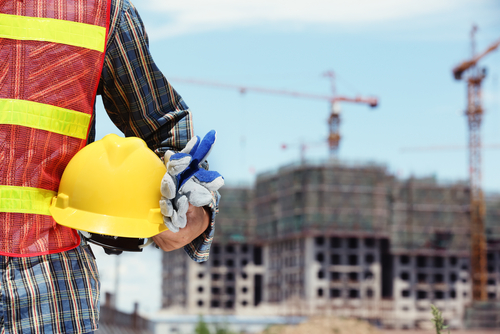 Construction site accidents can result in catastrophic personal injury or even wrongful death. Under those circumstances, it is natural for victims and their families to be confused about what to do to preserve their rights. Below is a general checklist of the basic steps to take following a construction site accident:
Seek immediate medical attention for any injuries. Sometimes, injury victims are reluctant to seek medical treatment because they think their injury is not terribly serious or they do not have medical insurance, etc. But the old saying is unquestionably true: you don't have much if you don't have your health. So, play it safe and seek help from a medical provider.
Upon arrival at the hospital or doctor's office, be sure to answer all questions truthfully and completely. Be courteous and cooperate fully with all medical personnel.
Promptly report the accident to the appropriate authority. This may be your employer or it may be the general contractor or someone else. The important thing is to make sure someone is aware of the occurrence of the accident.
If possible, document the accident scene with photos or a video. If this is not possible, as soon as you are able, make notes about your best recollection of the accident.
If the police or OSHA is involved, give them your full cooperation.
Obtain the names, addresses and phone numbers of any witnesses to the accident or the condition of the accident scene. This may be an employee of a sub-contractor, a delivery driver who was dropping off materials, your co-worker, etc.
Do not discuss the accident with anyone other than your medical providers, your OWN insurance company, an investigating authority such as a police officer or OSHA investigator. Without question, do not speak with the at-fault party's insurance company.
Do not post anything about the accident or your injuries on Facebook, Twitter or other social media sites.
Take photographs of your injuries. This is especially important for bruises and abrasions which tend to heal relatively quickly.
Contact one of our experienced construction site accident lawyers.
At The Law Offices of John Day, P.C. we have been helping construction site injury victims for more than 80 years. Our award-winning lawyers have helped our satisfied clients recover more than $100 million dollars in compensatory damages and punitive damages, and we would like to help you and your family too. Contact us online or call us at 615-742-4880 or toll-free at 866.812.8787. We will sit down with you in a free, no-obligation consultation and answer your questions and explain your rights in clear terms.
More Construction Accidents Information: