What is the Process for a Qui Tam or Whistleblower Case?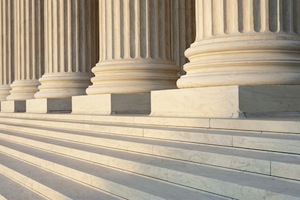 In the parlance of a qui tam action, the whistleblower is known as the "relator". The relator's lawsuit is filed under seal, which means it is kept strictly confidential. Initially, only the government is made aware of the lawsuit. The reasoning behind this is quite simple: it allows the government time to investigate the allegations without tipping off the defendants who might try to hide the fraudulent conduct. The case may remain under seal for years depending upon the level of the fraud and the extent of the government's investigation.
Once the government's investigation is complete, the case is unsealed and the defendants and the general public are made aware of the lawsuit. At this stage, the government must then decide whether to intervene or join the case and typically it does so in only a small percentage of cases. As a general rule, the case has a greater likelihood of success if the government intervenes primarily because the government can bring a significant amount of power to bear upon the defendants. Remember, the defendants are contractors in a business relationship with the government. But even if the government does not intervene, the case can still proceed.
If you would like to have a free consultation with one of our award-winning attorneys to discuss a possible whistleblower case, please contact us online or call us at 615-742-4880 or toll-free at 866-812-8787. The consultation is confidential and without obligation.