Warren County, Tennessee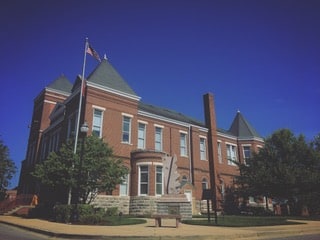 At The Law Offices of John Day, P.C. our award-winning attorneys are privileged to represent injury victims in McMinnville, Centertown, Morrison, Viola and the rest of Warren County, Tennessee. After an accident, you have lots of questions. If you would like to discuss them in a free, no-obligation consultation, simply call us at 615-867-9900 (Murfreesboro) or 615-742-4880 (Brentwood) or 615-669-3993 (Nashville) or 866.812.8787 (toll-free).

We are happy to meet with you in either our Murfreesboro office, Nashville or Brentwood offices or if your injuries prevent you from traveling then we will come to you. We will review your case with you, answer your questions and advise you of your legal rights in clear, easy to understand terms. Below are some of the most common types of questions we are asked by injury victims and their families. And more can be found on our FAQ page.
What kind of injury cases do you handle?
The short answer is that we handle almost every type of injury case. From car, truck, motorcycle and bus accidents to carbon monoxide injuries and lots of stuff in between including burn injuries, brain injuries, dog bite cases, dram shop cases, boating accidents, jet ski accidents, golf cart accidents, cases involving defective products, sexual abuse cases, uninsured/underinsured motorist claims, farm equipment accidents, food allergy and food poisoning cases, eye injuries, orthopedic injuries and many more.
We invite you to review our Services page, which has a longer listing of the types of cases we handle and more detailed information about each type case can be found by clicking on the link. But, do not worry if you do not see your type of accident. Like we said, we handle almost everything. Just give us a call to discuss it.
Warren Judges and Court Information

If we have to file suit to protect your rights, Warren County is located within the 31st Judicial District. The following judge presides over civil cases in the 31st Judicial District:
John Day has created a new website (BirdDog Law) to give citizens, judges, and lawyers important information about the court system of every county in Tennessee, including updated trial statistics in each of the 95 counties. For more recent information and an understanding of the trends in jury and nonjury personal injury and wrongful death cases in Warren County, please click on the link.

What do you charge for your help?
Many folks can't believe it when we tell them we do not charge for an initial consultation and we do not charge an hourly rate for accident cases. Instead, we handle injury and death cases on a contingency basis, which means we only get paid if we win.
And while a lot of other injury lawyers offer a contingency fee agreement, a good number of them will not advance case expenses. Or, if they do, then they charge interest on the money they advance to their clients. At The Law Offices of John Day, P.C. we advance all case expenses and we do not charge interest. So, you are never out of pocket any money to pursue your rights.
Will my case go to trial?
Most cases do not go to trial these days. And, we make every effort to settle your case so that a trial is not necessary. But sometimes, the other side does not want to be reasonable and they will either deny responsibility for the accident or they will contest the severity of your losses. When that happens, we will not hesitate to take the case to trial so that you can receive fair compensation.
Both John and Joy Day are certified civil trial specialists and so they are experienced in successfully navigating cases through trial. Warren County is in the 31st Judicial District and Judge Larry Bart Stanley presides over injury and death cases for that District.
For the 2013-2014 reporting period, 45 tort cases (cases for personal injury or wrongful death) were filed and two went to trial. The injured party won both of those trials and the average jury verdict was $44,676.00. In 2014-2015, 49 tort cases were filed but only two were tried in Warren County. The injury victim lost both trials. During 2015-2016, there were 61 tort cases filed in Warren County. None of those cases went to trial. In the 2016-2017 reporting period, 56 injury or death cases were filed and one was tried (non-jury). The injury victim lost that trial. In 2017-2018, 42 injury or death cases were filed, 3 were tried (non-jury) and the injury victims lost all three trials. Last year, 39 injury or death cases were filed in all of Warren County, 1 was tried (non-jury) and the injury victim lost yet again. The last year referenced for this data is the 2018-2019 reporting period.
Why should I hire you to represent me?
Although most clients do not ask this question outright, we know it is on their mind. Litigation can be scary and choosing the right lawyer can be confusing. We have developed a checklist that we think highlights the most important factors to consider when hiring a lawyer, and we encourage you to consider the listed factors when making your choice.
At The Law Offices of John Day, P.C. we want our clients to know that we consider it a privilege to represent them and we are committed to providing excellent service and results. Since 1993, John Day has consistently been named one of the best lawyers in the State of Tennessee by Best Lawyers. U.S. News and World Reports has declared our firm one of the best firms in the country. Our lawyers have earned Super Lawyers awards along with superlative ratings with Avvo and Martindale Hubbell. But the accolades we are most proud of come in the form of testimonials from former clients.
If you or a loved one has been injured anywhere in Warren County or you are a Warren County resident who has been injured elsewhere, we would like to help you and your family. We have won millions of dollars for our clients and we are just a phone call away. Call us at any of our three locations:

Murfreesboro: 615-867-9900
Nashville: 615-669-3993
Brentwood: 615-742-4880
Toll- Free: 866-812-8787

And remember, if you can't come to us, we will gladly come to you. But, do not delay. The law only allows you a limited time to pursue your rights.