Vaginal Mesh Injury Attorneys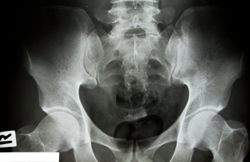 What Is Vaginal Mesh?
Vaginal mesh is commonly used to treat two conditions: (1) Pelvic Organ Prolapse (POP) and (2) Stress Urinary Incontinence (SUI). Doctors insert mesh through the patient's vagina and then use the mesh to fashion a sling to support internal organs. This procedure is often referred to as "sling surgery".
FDA Warnings For Vaginal Mesh
The FDA has issued two warnings about vaginal mesh. The first warning was issued in October of 2008 and the most recent was in July of 2011. In the 2011 warning, the FDA indicated the problems with vaginal mesh are not limited to a single brand. And more importantly, the FDA declared sling surgeries utilizing mesh do "not improve symptomatic results or quality of life over non-traditional repair".
Injuries Caused by Vaginal Mesh
Erosion is the most common complication related to vaginal mesh. In simplest terms, the mesh wears through exposing the rough surface of the mesh to the patient and her partner. In addition to the pain, other complications occur with vaginal mesh including bowel perforation, bladder perforation, infection, bleeding, urinary problems, vaginal tightening, blood vessel perforation and others.
How to Make a Vaginal Mesh Claim
If you or a loved one is suffering with complications or problems caused by a sling surgery or vaginal mesh, our team of reputable injury attorneys and our staff nurse may be able to help you. Because of his experience, John Day has been certified by the American Board of Professional Liability Attorneys in Medical Malpractice. When the Tennessee Legislature introduced new laws on medical malpractice, John was asked to testify about those changes. And most importantly, we know how to get results. We have recovered more than $100 million dollars for our satisfied clients and we would like to help you too.
We handle all vaginal mesh cases on a contingency basis so we do not collect a fee unless we recover money for you and your family, and we advance all case expenses. If you would like to discuss a potential claim, please contact us online or call us at 615-742-4880 or 866.812.8787 for a free, no-obligation consultation. But, do not delay. There is a limited time for filing a claim related to vaginal mesh.